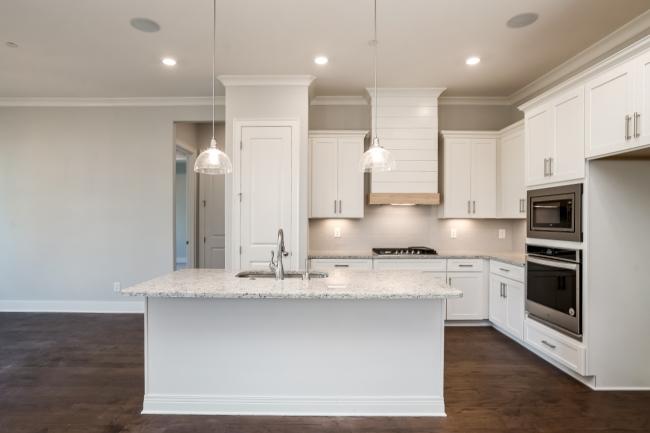 February 2023
Woodridge Homes
As the world is changing progressively, we have seen a considerable change in the field of architecture and the design of buildings. Granting you build your home once or twice in your life, you must put all your effort into it. It is one of the biggest investments of your life, so you should not compromise on the quality and utility of your house.
At Woodridge Homes, we make sure that you get all your requirements fulfilled with minimum inconvenience. As you cannot compromise on your dream house, we understand your application requirements and produce the most appropriate design for your application. We have been in this field for many decades and have succeeded in producing remarkable results. We are one of the most highly rated custom home builders in the area. Therefore, we have hundreds of positive reviews and testimonials on our website.
In this blog, you will be able to understand how you should design your house and what trendy designs you should keep in mind while building your own home. By following these, not only can you increase the value of your house, but also make it aesthetically pleasing and more useful.
Trending Home Designs by Custom Home Builders
Character-Driven Design
All the custom home design trends we're seeing right now have one thing in common: design should be a personality-driven endeavor. Everything from color selection to lighting fixtures to accessorizing celebrates individuality and uniqueness. Intentionally placed surprises in the form of art may be found throughout our houses, from unusual lighting fixtures and outrageous countertop materials to mounted sketches and unexpected sculptural works. Pinterest-perfect minimalism and neutrals have been replaced with maximalism and strangeness. It is a common observation that the lesser the better, so why waste your time and money on extravagant efforts when you can make your house perfect with simple designs.
To make their house a home in 2023, homeowners are urged to include their collections of layered textiles, one-of-a-kind paintings, and a mixture of modern and vintage furnishings. This year, each of our projects has benefited from the personality-focused design investigation.
We have a highly experienced team of professional experts that talk to the customers and produce customized designs according to their personalities. In this way, not only can you enjoy unlimited utility but trendy designs at your convenience. This is the reason we are the best custom home builders in Tennessee.
Tactile and Rich Materials
The second design trend that we continue to see in homes is the incorporation of luxurious and tactile materials. In every room of the house, different textures, wood accents, and organic materials have been artfully mixed. The texture and variety of material does not only bring versatility to the design, but also gives a unique touch. We are one of the top-rated Tennessee home builders that have been incorporating different textures to make your home the best place to live in.
All you have to do is to talk to our active customer care advisor. You should explain all your requirements to them, and they will advise you on the most appropriate solution and design for your house.
Vivacious hues and patterns
Due to advanced Nashville home builders, we are enjoying the vibrant hues and patterns that keep bringing life to our homeowners' interiors this year. This style is all about generating gorgeously distinctive "moments" across a home, from moody kitchens to startling wallpaper to deep jewel tones. To make your house livelier, you should play with colors and hues. In this way, you can bring colors to your life and make your house a unique one.
Design With Sustainability in Mind
Design that prioritizes sustainability is still popular, continuing a previous trend. Upcycling has been appreciated for its sustainability advantages and its design upgrade, whether it involves recovered materials like beams, doors, etc., or antique furnishings and accessories.
In this way, not only can you save hundreds of dollars but also make the best use of your money. It will make your house economical and highly sustainable. You must consume highly rated and premium quality equipment for your house.
Conclusion
Woodridge Homes have succeeded in bringing a great revolution to the industry. You must trust us and have unique ideas and great designs for your lifetime housing. As it is a one-time investment, you should only prioritize quality and sustainability over everything. Being the highest-rated Custom Home Builders, we take care of all of your requirements and demands. Our professional team is ready to provide you with its services and solutions to your problems. Stop wasting your time and choose the best option for one stop solutions by experts.