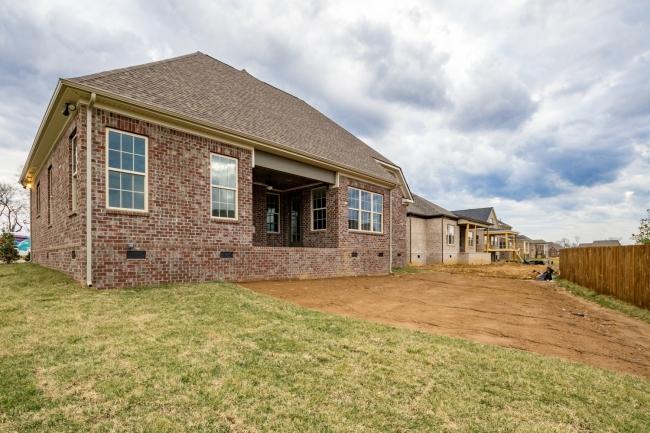 September 2023
Woodridge Homes
Creating a custom home is an exhilarating journey, but it is not always simple. It involves a substantial investment of your time, energy, and finances, and it requires a multitude of individuals to work together harmoniously.
Trust is paramount in this process, making it crucial to assemble a team of experienced professionals with deep construction knowledge and a proved building process.
Choosing the right builder is a pivotal decision that should be made early in the process. Engaging with them right from the start and collaborating throughout the journey can make all the difference. To help you find the perfect custom home builders Nashville, here are some key factors to keep in mind.
1. Building on Reputation
When embarking on the exciting journey of building a custom home, remember that reputation is built on results. Take your time to conduct thorough research before choosing a builder.
Seek out a proven team of professionals who have a track record of delivering exceptional homes. Ask for recommendations from friends, neighbors, or industry experts. Dive into testimonials from past clients, check references, and explore the websites of firms you're interested in. This careful groundwork will provide a solid foundation for success.
2. Clarity Leads to Success
The path to a successful project begins with clear alignment between the contractor, design team, and homeowner. Your builder's expertise in materials, construction methods, costs, and scheduling is invaluable during the planning phase. Collaborating closely during pre-construction results in a well-thought-out plan that encompasses both technical and aesthetic aspects crucial for a successful build.
3. Transparent Expectations for Smooth Sailing
Expectations should be transparent to ensure a smooth process. A proficient builder will help establish and communicate key dates throughout the project.
A well-defined pre-construction schedule lays the groundwork for the entire project, outlining important dates for design decisions, milestones, building permit submissions, and pricing evaluations.
During this phase, your builder will create a comprehensive construction schedule, setting dates for the entire project's timely completion and delivery. Additionally, a cash flow schedule can be prepared.
4. Assembling a Skilled Team
Once you've selected a builder, they will assemble the team to bring your project to life. This team includes your main point of contact, project manager, skilled craftsmen, in-house experts, and various industry partners.
A top-tier contractor has access to the best local and regional tradespeople and materials. Look for an experienced firm with strong connections and solid relationships with reliable subcontractors and suppliers.
5. Mitigating Risk for Peace of Mind
Home construction is a complex process, and the right firm will help you manage it effectively. This involves working with reputable subcontractors, verifying insurance coverage, implementing financial controls, and obtaining lien waivers.
Your construction firm will guide discussions to minimize your liability and provide all the necessary legal documentation to safeguard you throughout the process.
6. Open and Honest Communication
Exceptional firms offer well-developed communication methods tailored to their clients.
Seek a builder that provides project management software, serving as a central hub for weekly reports, schedules, cost details, change management records, photos, submittals, and construction blueprints. Most importantly, opt for a team that values your input and believes that collaboration leads to the best results.
7. The Power of a Proven Project Management Process
After all the effort put into selecting the right custom home builders in Nashville for your project, have confidence in your team. Building a custom home can be an emotional journey filled with highs and lows.
Trust the process, stay engaged, and maintain open lines of communication. In the end, the results will more than justify the time, energy, and investment you've dedicated to the process.
Briefly, Choosing Custom Home Builders Nashville
When it comes to constructing your dream home, selecting the right custom Nashville home builder is a monumental decision. It calls for thoughtful consideration of several crucial factors. From the importance of choosing experienced custom home builders in Nashville with a proven track record of excellence to ensuring clear and open communication and checking their licenses and insurance, each facet plays a vital role in the success of your custom home-building journey.
Moreover, don't underestimate the significance of opting for a builder who places a premium on sustainability and energy efficiency, aligning with your vision for an environmentally conscious abode in Nashville, TN. Keeping your budget in check is yet another key consideration that shouldn't be overlooked.
By bearing these valuable insights in mind, you'll be well-equipped to find the ideal custom home builder, such as Woodridge Homes, who can transform your dream home into a tangible reality.