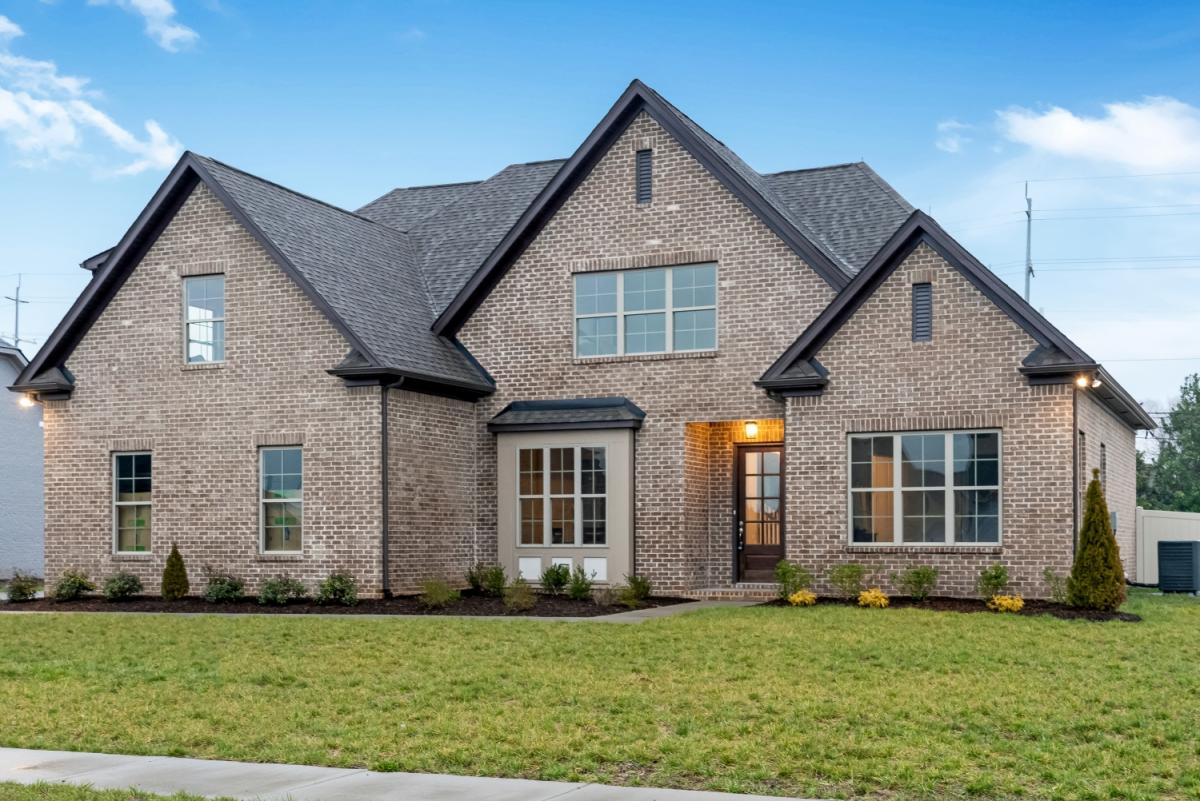 April 2022
Woodridge Homes
Home is where you find ultimate retreat from everyday stress and workaholic routines. It's not just about physical comfort, but also something that brings your nerves at ease. Woodridge Homes, the custom home builders in Nashville understands the true spirit of what you call a home. We provide customized plans from flooring and roofing to designing entryways and storerooms. Quality, feasibility, and innovation; we workout solutions for making the homes perfect comfort zones.
We Are Proud Custom Home Builders of Many Communities
We have been regenerating lives and our planned communities are flourishing in the lengths and breadths of Tennessee. Our custom home builders' techniques have created many highly efficient and contemporary residential designs. Every community has its own salient features, based on the area, family size, and desired outdoor space. We are the native custom home builders of Tennessee, who work out the building style and construction quality according to the state climate.
We Plan Your Vision to build your Dream Home
Building a home is challenging and getting your plans executed exactly the way you want is possible only if the builders give you an ear to listen. Either you are planning your first residential home, a retirement home or a vacation home, Woodridge Homes provides you the best from consultation to construction. Our simplest strategy for it is to get to know your budget, preferred location, and style of construction. Our standard design formula is somewhere between these building features, which we tweak according to your lifestyle and home plans:
Panoramic front elevations
Decent large Porches
Oversize Roof Covering
Impressive gallery
Spacious airy Interior
Luxurious suites
Long lasting hardwood flooring
We Make You Experience our Construction Styles
No matter what high end graphics are presented before you, only a real home can help you experience your future lifestyle. This is why we are those premium Nashville home builders, who have established a lot of communities. Our satisfied customers are enjoying a palatial lifestyle in our designed luxury homes. All you have to do is just visit those sites, pick a plan that hits your home aesthetics and leave everything on to us. We fit your floor and interior plans in our already existing home styles and workout the overall plan of your dream home. For it, we invite you to visit any of these community homes in your ideal location and get firsthand experience of our quality building and design innovation.
Overview of Our Construction Style from Interior to Exterior
Our built community homes have special features based on the locality and the climatic conditions. A single visit to any of these sites helps you finalize what you want in your home regarding front, roof, windows, rooms, kitchens , appliances and storing. If you are planning for a new home in Nashville TN, just experience any of the following communities:
Buckingham Place
This is one of our modern communities that has high quality homes with perfect living spaces. Here our amateur team has churned out matchless designs in flooring, private yards, and built-in storerooms. This area is becoming the word of mouth for its extensive floor plans, around 2000.
The Mill at Bond Springs
This is one of our most luxurious residential communities that is an ideal retreat away from the outcry of urbanization. Our design thinking team has offered modernized dwellings in rural settings. If you are looking for builders in Franklin TN, these ranch style homes are rightly meant for you. These designs represent richness of living while restoring the natural features of the countryside environment.
NolenMeade Home
These are smart homes, starting from $500s. Here Woodridge Homes offers 2,500 to 4,000 sq ft floor plans for your homes. All we need is the concept you look for and then workout the inspirational solutions based on your individual needs.
Woodcrest Homes
These homes are the dynamic blends of contemporary designs and durable floor plans. We have introduced power efficient techniques and fabulous landscape here. These 9ft main ceilings homes, with stainless steel appliances and improved outer spaces are best suitable for single families.
The Woods at Burberry Glenn
These are again our luxurious model homes with exquisite craftsmanship. Our designers have paid attention to meticulous details and created functional interior here. The salient features of these spacious residencies are extensive front areas with stands of trees and hedges in the communal area.
Woodridge Homes believes in making you experience your dreams. Our homes depict richness in every way; design, art, practicality and above all, serenity. We are the trustworthy custom home builders in Tennessee and our homes speak perfection of living. Here you feel life and live in the moment every day!
FAQs
What is the maximum price range of your homes?
How much area do I need if I want a single-family home?
Do you offer maintenance of homes regarding appliances and flooring?