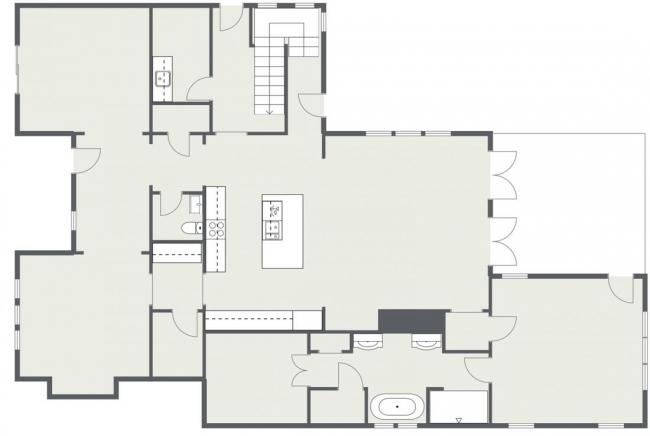 December 2022
Woodridge Homes
Many people need clarification about requiring a certified architect to design and architect their houses. But you must understand the importance of building a home. Since it is a one-time investment, you cannot compromise design and comfort. If you don't use the right professional services to make your home, you might build something that does not please you.
Therefore, you must take the services of custom home builders so that they can listen to the needs and demands of each of your family members and produce something that satisfies everyone.
At Woodridge Homes, we ensure that each of our customers get the best results and is satisfied with our services. We listen to your needs and demands and cater to all your requirements with a minimum turnaround time. We have a highly competitive and professional team of experts who deal with building a house.
This way, you can be sure that your house is in safe hands and that your money is going to the right place. Not only does it help you select the best designs and quality of materials but also we help you to understand the utility and purpose of building your home so that you get true value for money.
In this blog, you will be able to figure out if you need the services of a professional architect and custom home builders in Nashville or should take the benefits of the builders only.
Need of an Architect Along with Custom Home Builders
An architect is a certified professional for designing and architecture of your house, building, apartment, commercial blocks, etc. They have studied and excelled in the field of architecture over many years. Therefore, they are well equipped and aware of all the small details required to get the building accurate and most suitable for your living.
If you choose custom home builders, you should ask them about an in-house architect that provides services included in the package. However, if they still need an architect on the team, you must go to the certified one and get your map tested, which proves that your map and design are according to the safety laws and the rules and regulations of that area.
Custom Home Builders with an Architect
If your Tennessee home builders have an architect, you should have a detailed setting with them in which you have to explain the type of design and architecture you want for your building. They will listen to your needs and demands and also come up with the most appropriate solutions for all the problems that you're facing. Whether you have limited space, a limited budget, or want to create something unique, we have sorted you with many years of experience in building and property.
Custom Home Builders Without Architect
If your custom home builders in Tennessee do not have an architect, you must look for a professional architect online or ask your friends and family to find the most reliable one in your area. In this way, you can be sure that your money is going to the right place, and you can prevent yourself from bending or doing something which is not worth it.
At Woodridge Homes, we have many decades of experience in this field and have secured hundreds of positive reviews and testimonials. All you have to do is visit our official website and ensure that our services are worth the money.
Conclusion
Building a house is not easy, and it takes many people's life savings to build a home where they are comfortable and feel safe. It is important that your money goes to the right place, and you are satisfied with it. Building your home should be peaceful and calming rather than full of panic and anxiety.
Frequently Asked Questions
Are custom buildings expensive?
It is only sometimes necessary for custom home builders to be expensive. You can talk to the custom home builders in your area and produce something affordable and reliable in terms of quality. In this way, it is totally up to you to make it expensive. The expenses also depend upon the design and the type of materials that you use.
What should I include in my custom home?
If you want to go for a custom home, you must be specific about what you want in your home and what not. You should have a detailed meeting with your custom home builders and explain to them all the needs and requirements for your application to get the best value for your money.
How much money should you have before building a house?
Before you start building a custom home, you must have a sufficient amount ready to pay for the house's basic structure. If you have an arrangement of money for later use, it is good, but if you still need an arrangement, you should plan to complete the house within the given timeframe.