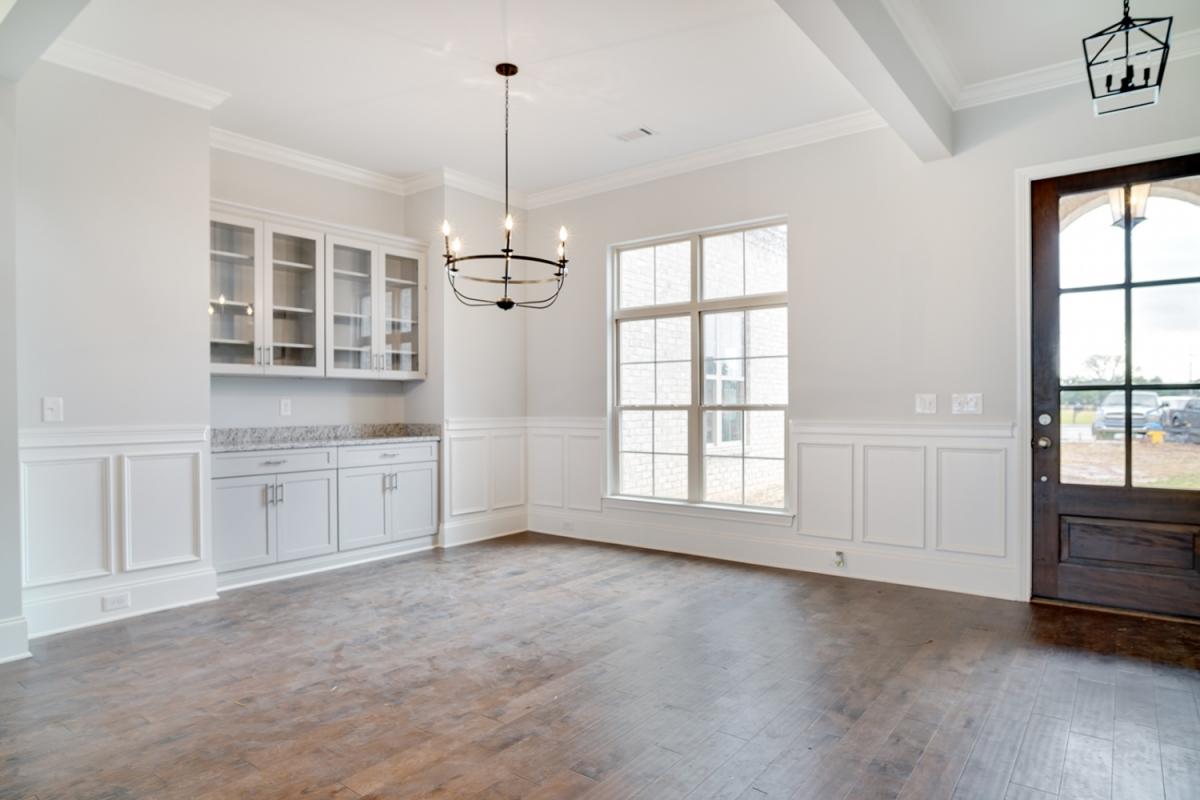 January 2023
Woodridge Homes
Your home is going to be one of the biggest investments in your life. It is going to be your personal comfort space. It is crucial for you to be wise and make an informed decision when you're hiring custom home builders, as they are going to help you find a space you'll feel comfortable enough to call it home.
We, at Woodridge homes help make your imagination into reality. We are highly committed to building the best possible house in your budget. We pay close attention to detail and listen to you from start to finish. Not only this, but we also have some available homes constructed by us. If you'd like to have a look at those homes available, you should visit the link.
We understand that finding the right custom home builders in Tennessee can be a daunting task for you. So, we have compiled a list of some of the important factors that you must go through in order to ensure you end up selecting the right one.
What Factors to Consider When Selecting Custom Home Builders?
When we have to purchase a product or avail of a service, we search for it online. Similarly, when we write the word Tennessee Home Builders, you will be provided with a list of home builders claiming to provide high-quality service at the most affordable rates. This is what makes the task more difficult for you. How would you know whether the builders you're selecting actually does what they claim to be doing? To help make this task easier for you, we have mentioned some important factors you must consider when selecting custom home builders to ensure you opt for the right one.
Quality of Materials and Work
It is very important for you to consider the quality of the materials used by the custom home builders you're taking into consideration because the quality of the material used by them will determine the quality of your home. The right builder will always use high-quality building materials and will take care of the building material throughout the construction process. They will also make sure to follow all the protocols and standard procedures.
To inspect the quality of the construction material used by the builders, you must carefully assess the material used in their model homes, such as sanitary, woodwork, fixtures, cabinetry, etc. You may also ask the Nashville home builders questions such as the tradespeople they will be working with and what is the quality of their service.
Transparency And Trustworthiness
You would want a custom home builder that communicates with you on a regular basis and is honest and transparent about their work. All the things that are decided should be put into writing, like a contract in which things such as finances and the timeline shall also be mentioned.
The builders should be experienced enough to manage everything in the building, including the foundations to plumbing, cabinet work, etc. everything should be handled by the builders appropriately, and they shall also provide you with proof of insurance.
The reputation of The Builders
It is especially important for you to learn about the reputation of the builders and whether their previous customers are satisfied with the quality of their work. In order to learn about previous customer reviews, you can search for their online reviews and see their ratings at business bureau ratings online. You may also visit a locality where the builder has built homes you're opting for and ask residents whether they are satisfied with their work.
Designs And Customization
The customization and design options your builder provides determine a lot of the style of your home. Some custom home builders will provide you with a limited choice, whereas some will provide you with a variety of designs and customization. It is important for you to select the one which provides the design and customization options you desire.
These are some of the factors that you must consider when selecting a custom home builder to build your new home to ensure you select the right one. We at Woodridge homes help create your dream home a reality. If you'd like to talk to us about your dream home plan you may contact us or visit our website for more information.