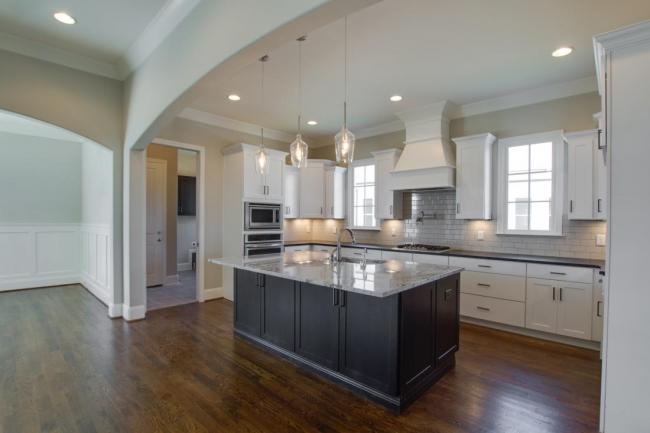 February 2022
Woodridge Homes
The importance of having good floor plans for a house is very significant, which many people do not know about. When getting a custom home built by the custom home builders, people tend to forget these things. But it cannot be considered their fault too because it is the role of the contractors to inform you about the importance of having a floor plan. However, if you do not know why these are essential, then no need to worry as further on in this post, we are first going to tell you the importance of having a good floor plan, and then we will tell you how these professionals can help you in getting an improved floor plan for your house.
Importance of having a good floor plan designed by custom home builders:
Measurements of every room inside your house will be fully dependent on your floor plan. It will decide whether the master bedroom of your house will be bigger than the rest of the rooms or you will keep a similar size of all of your rooms. The measurements of the rooms will determine whether there is a nice flow between spaces where you can roam around easily or not. If these floor plans are neglected in the first place, chances are very high that you would not like the result of your house. Mainly because there would be no symmetry in the rooms whatsoever, that would result in some rooms which are way too small while the others being extremely big in sizes.
How can our Tennessee home builders help you in designing a good floor plan for custom home buildings?
We are now returning to how our professionals can help design a good floor plan for you.
They will consult the floor plans with you before finalizing:
The greatest thing about the professionals from Woodridge Homes is that they will not finalize a single step before consulting with you. The house we are building is your dream house, and we understand that fact. We will not make a single decision without consulting with you first. Typically, what our contractors do is they make the layout of the house first and share a pdf file with you. You have to tell them any changes which are needed to be made, and they will fix that layout for you. Once you have your desired layout, you will be able to see the structure of your house properly. It gives a realistic view of your home from above. That is also beneficial from an interior designing point of view as with a clear view, and you would be able to design your house in the way you want. We already have a few 3D walkthrough floorplans of some places on our website. You can go through them to get an idea about the floor plans we are constructing. That will not only give you more ideas about different floor plans but at the same time will give you a visual representation of our work.
We also recommend that you read our blog post on what are the benefits of floor plans available at custom home builders in Nashville?
And in the next section, we will be answering some commonly asked questions about custom home building and floor designing.
Commonly Asked Questions:
Is building a custom home part-time job?
If our professionals have taken the responsibility of building a custom home for their clients, then it would be extremely wrong to say that it is a part-time job. Mainly because the custom home building process is very time-consuming, and many responsibilities fall on the builders. So, for us, it is a full-time job.
Why are floor plans important in interior designing?
ith properly made floor plans, your interior designing becomes a lot easy. A floor plan enables you to see your space from above without a ceiling, which gives off a better idea of how much space you have left and how you can decorate it effectively.
How do you make a floor plan for your house?
If you are planning on making a floor plan for your house and this is your first time doing it, we suggest you hire professionals for the job. That is because floor plan designing for a house is an extremely critical process for which you need experts; otherwise, you can end up ruining the whole structure of your house.
Should new homeowners consider custom home plans?
New homeowners should most definitely have their custom home plans that should consider the size of your family. For instance, if you are a growing family with toddlers, your floor plan for the house will be different from the couple who randomly likes to throw parties now and then.