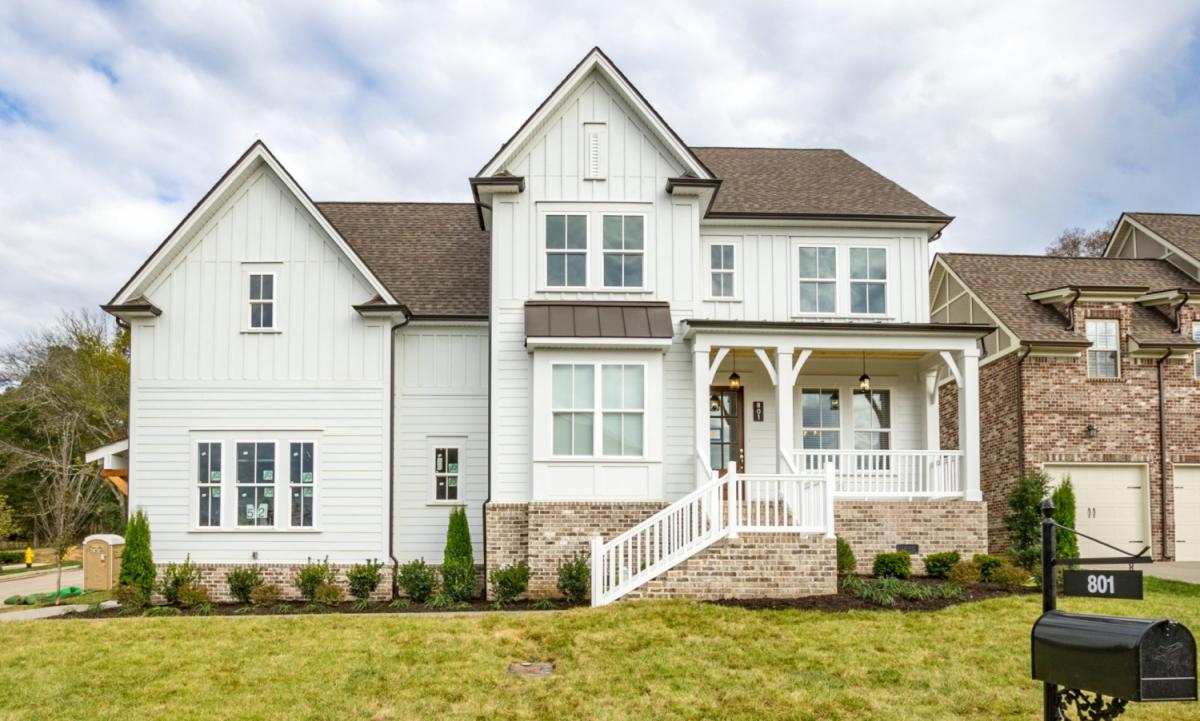 July 2022
Woodridge Homes
Do you want to build a custom house? Do you want a home that fits your lifestyle and is environmentally friendly? Because custom homes have a higher carbon footprint, is it reassuring to request a greener design? Or you're a green-minded person who enjoys the concept of "green" building. Or do you see the financial benefits of hiring a custom home builder?
When designing for a bespoke home buyer, it's been accepted that eco-friendly construction is no longer a choice. However, more and more individuals want to create green homes these days, and 51% of builders believe that by 2020, at least 60% of their new homes will be green. 
These questions can help you decide whether to remodel or start from scratch when designing an environmentally friendly home.
What Exactly Is An Eco-Friendly Home?
The definition of what makes a custom home environmentally friendly is a matter of debate. The addition of green features (such as solar panels on the roof) may be enough to qualify a conventional home as environmentally friendly, according to some individuals. Others say obtaining LEED certification is the only way to know that a house is built to the appropriate sustainability requirements. 
Most people believe that sustainable home construction has significant advantages for both homeowners and the community, regardless of their personal views on it.
What to Ask Eco-Friendly Custom Home Builders
If you want to ensure that your new home is built as environmentally friendly as possible, here are the steps you should take:
Inquire About The Energy Auditing Procedure
Make it clear to your architect and builder right from the start that creating an eco-friendly home is a major priority of yours. 
Does the question then arise as to what makes an environmentally friendly home? What do you need to ask for to get what you want? The ideal way to achieve this goal through construction methods, materials, features, and building systems is to use Your potential builder's ability to be environmentally friendly can be evaluated in many ways.
Research-oriented custom home builders in Tennessee, such as job site managers and tradespeople who seek potential issue spots when putting up Tyvek or installing windows, are also beneficial.
Ask About The Materials That Will Be Used By Your Custom Home Builders
There is a wide range of environmentally friendly materials that you can employ in the construction of your custom home. Wide varieties of brick and concrete can be made in a way that is both long-lasting, environmentally friendly, and thermally efficient. Your custom home builders in Tennessee can find sustainable timber and masonry in most places.
Use The Sun Strategically 
There are numerous ways to harness the power of the sun and its rays. You should consider the light and heat your home receives from the sun when determining where it will be situated on your property and rooms. Use large, energy-efficient windows to let in as much light as possible. Solar panels and implementing a solar design in your home may also be an option.
Build Smaller
You don't necessarily think smaller if you build smaller. A small space can be just as functional, effective, and roomy as a larger one, with less environmental impact, lower construction costs, and lower ongoing energy costs if the appropriate method is used. You can do much more with a smaller footprint than if you built a tiny house.
What Else Should You Ask Your Custom Home Builder?
It's not only about saving money; it's about ensuring that your home has good air quality and is built using renewable resources. Consult your custom home builder about their experience in this area to understand their capabilities.
Is your preference for a sprawling or compact residence (the latter of which reduces the property's internal heat loss and environmental impact)? Do you plan to have your house positioned so that it uses as much natural light and heat as possible through the use of windows facing south or southeast? Planting trees in front of windows or adding sun blinds, awnings, or a high roof overhang, will the designer/builder control summer passive solar heat gain?
How a Custom Home Builder Can Contribute to Eco-Friendly Construction
Look for a custom home builder to assist you in the process if you want to construct an ecologically friendly custom home. You can realistically set your budget for the impact you want to have if you hire the correct custom house builder.
Please contact us if you have any questions concerning eco-friendly custom home construction concepts or Woodridge Home services. We'll respond to you as soon as possible with the information you require.
FAQs
What Is Zero Energy Ready?
In the United States, a zero-energy-ready home has been built and certified by the Department of Energy's Zero Energy Ready program. A renewable energy system is required for green home certification for the house to create as much energy as it consumes over a year. These residences are constructed to the highest energy efficiency requirements.
Does it cost more to build a sustainable house?
High-level finish brick veneer homes can be built for the same price as more energy-efficient, sustainable homes with a good mid-to-high degree of finish. Expected to keep an eye on how big your house is, how it's being built, and how it looks.