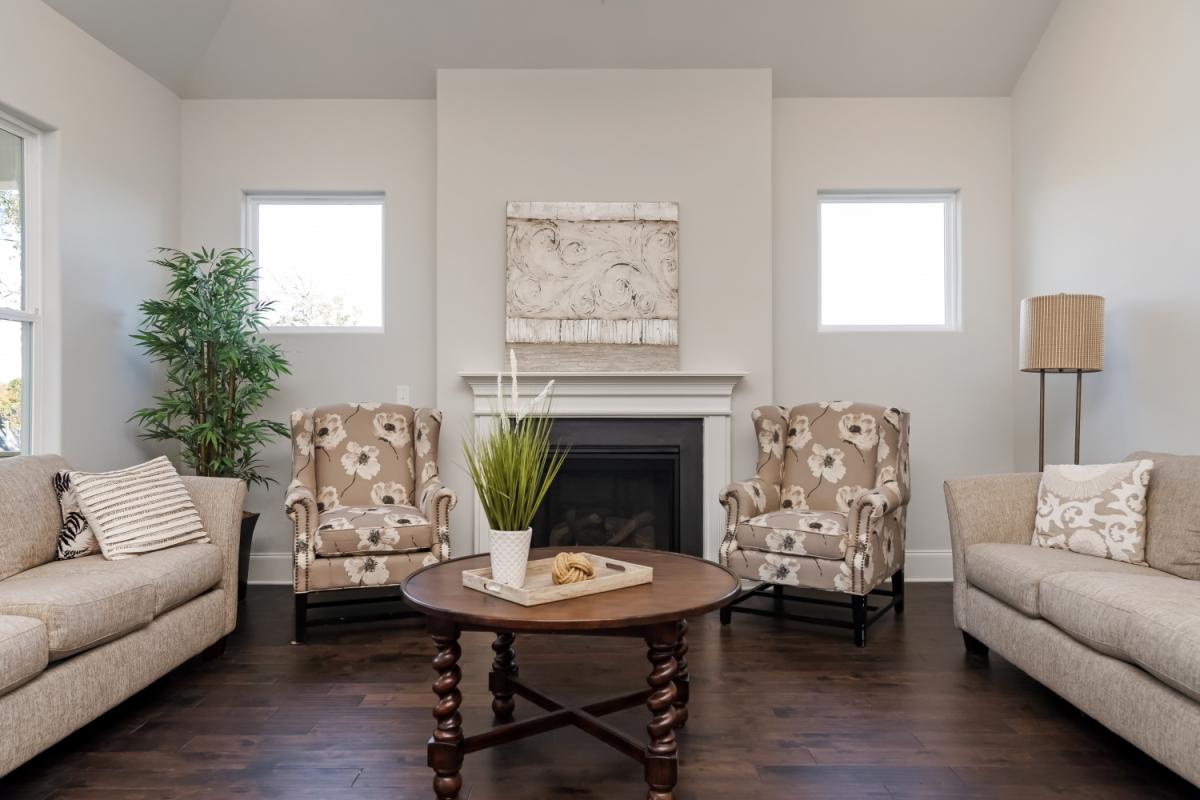 March 2022
Woodridge Homes
Everyone wants to construct a house that they can customize according to their requirements and personal preferences. However, there are some things that people only get to know when they start constructing the house by themselves like the required cost. If you get your house built by custom home builders, it could be a lot more costly than one would ever expect. Therefore, constructing a dream house is something that not everyone can do. But if you are someone who would like to construct a dream house in the future then we suggest you keep on reading this blog post. Mainly because further in it, we are going to discuss ways through which you can afford to get your dream house constructed by the home builders.
Getting a loan to pay to the custom home builders
If you really want to get a custom home built and you don't have enough money then you can get a loan from the bank or a friend. This loan is called a construction loan as it used for constructing the house. A loan is a good option compared to a mortgage because you do not get mortgages as easily for house construction. This is because people are hesitant to give mortgage money for house construction as it is something which does not even exist. However, you can get a mortgage easily if you want to buy an existing house. This is because you are basically asking the lender to lend you money for something that is not even there.
Custom Home builders in Tennessee can be paid by borrowing money against life insurance
This is another method to get money if you want to build a dream house, but you don't have any money to pay to the custom home builders. Borrowing from your life insurance policy is a quick and an easy way to get money in hand whenever you need it. Another good thing about taking a loan this way is you don't have to worry about paying the annual interest as long as your original loan plus accumulated interest does not accede the policy's cash value. Therefore, it is an excellent alternative if you don't know any other way of getting money. We at Woodridge Homes make sure that we are providing our services to the clients at reasonable prices which eases the whole process of getting a dream house constructed.
Down payment assistance programs for building a dream house
Down payment assistance is a great way of buying a house, believe it or not. They actually help owners with grants and low-interest loans which reduce the amount they need to save for a down payment. There are some simple conditions which you need to have in order to get a DPA, like you should be a first-time home buyer meaning that you have not bought a house in over 3 years and should have a decent or low moderate income. Though, let's not forget that the rules can vary from program to program. There are 4 main types of DPA: Grants, Loans, Deferred Loans, and Forgivable loans. Do not forget to go through them as well if you're really interested in this program.
Dedicate extra-earnings towards building a dream house
The last step if you're unable to follow the first-three is that you dedicate your extra-earnings towards building a dream house. There are different ways to earning extra like doing multiple jobs or getting a raise at the current job where you're working. And we at, Woodridge Homes make sure that we provide outstanding value, the highest quality construction, and the most innovative designs to your home without wasting your single penny.
In the next section, we are going to discuss commonly asked questions related to getting a dream home constructed through custom home builders.
Commonly Asked Questions
Can you get extra money when buying a home?
Yes, if you want to buy a home and you don't have enough money then you can take a loan from friend, family, or even bank. Most buyers can borrow enough to finance about 110% of the home's value after renovation.
What is dream house program?
Dream house program is a foundation that provides down payment assistance to enhance and create a real opportunity for buying a home. Your background or your social status do not matter in these.
How can I get money for a down payment?
If you are potential homeowner then you get money for down payment by either getting a job or borrowing money from the family. However, downsizing to a smaller apartment and saving up rent can also save you a lot of money.
Do life insurance companies give loans?
Life insurance companies only give loan if you borrow them against a permanent or a whole-life insurance policy. This is because the policy loans are borrowed against the death benefit and the insurance companies use this for a collateral damage. They also add interest to the balance based upon whether you have paid the loan or not.