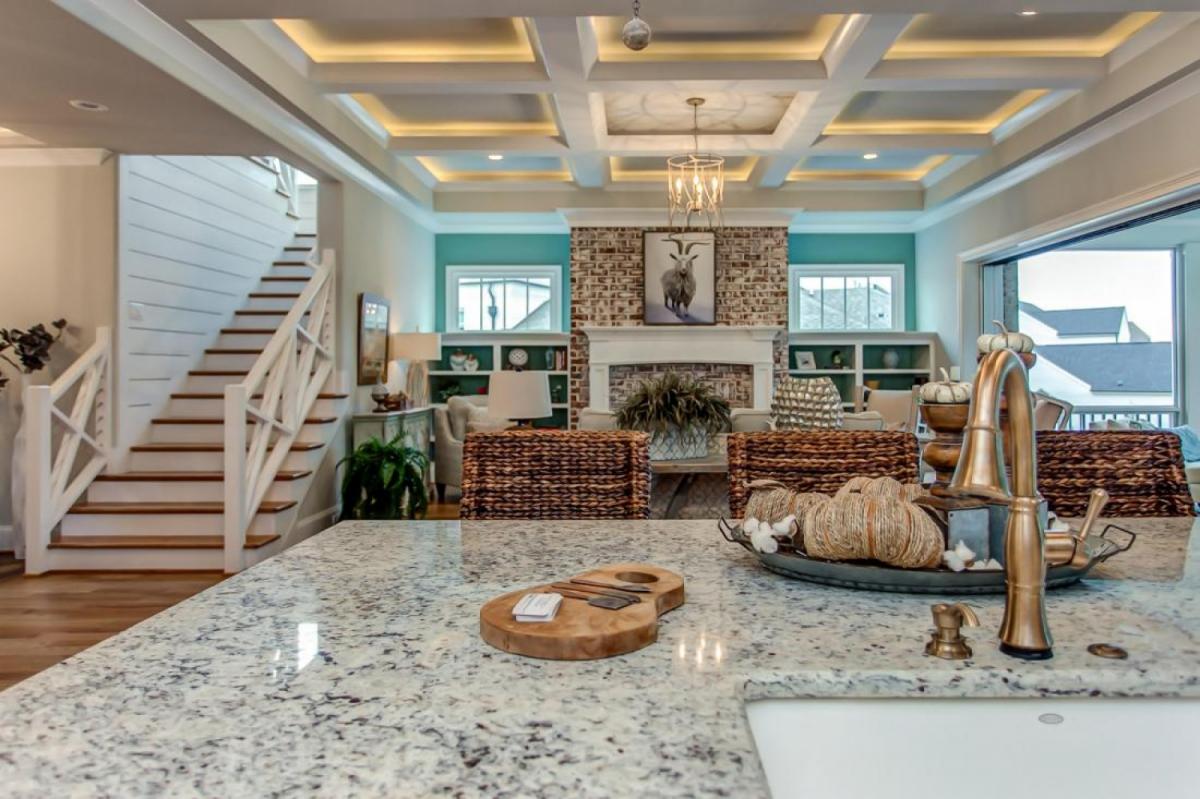 November 2022
Woodridge Homes
Building a house that's up to your style and expresses your personality is a dream of many. But, what if we tell you it can be turned into reality? Now you can build your own custom home with the help of custom home builders. Doing everything by yourself can drain you emotionally, physically, and also monetarily.
Surpassing the tension of buying a lot, hiring a professional architect, or even finding a builder all separately, you can get everything under the same roof with custom home builders.
By contacting Tennessee home builders, we can help you find all the beautiful lot spaces and brand-new homes in Nashville, TN. Here is how custom home builders can fast forward your way to your dream house.
The Flexibility of Design

When you are getting your dream home, it should totally be according to your imagination. If your home builder isn't cooperating with your ideas, you got to move on to custom home builders. Custom home builders are comparatively more flexible and allow their clients to take the lead. From flooring to tiles and from windows to ceiling to interior design, the buyer can control everything. Custom home builders also suggest the buyer, what would be more favorable, but overall, everything is done according to the client. Even the lot on which the house is built is selected according to the requirements of the client.

Custom Home Builders Are Efficient

You won't want someone to boss you around when you are using all your life savings to build your dream house. If you choose any traditional builder, they might have a set criterion on which they perform their activities. If you want your house to be a reflection of you, you must customize it accordingly. Selecting custom home builders who are experienced can help you select many budget-friendly yet aesthetic items for your home. Custom home builders who are experienced can enlighten you on any lot, sewage, terrain, or drainage issues, regarding your house. This way they take all safety precautions while keeping your requirements in mind.

Teamwork Makes Dreams Work

It is particularly important to communicate especially when it comes to building a home for you. Custom home builders are well-aware of your requirements but letting your custom home builder know everything can help you lessen your stress. Instead of managing everything single-handedly, your work will be divided among the whole team of expert custom home builders. This will speed up your home-building process and create realistic expectations.

An Investment for Lifetime

Some people may think that spending such a large amount of money upfront is absurd. But, if you ask us, you can take your custom home like an investment. First, you might never end up selling your custom home as you can spend a lifetime there and never get bored because it's built on your dream.
Secondly, even if you want to sell it off, you can do it at an even better price. Because you hired custom home builders and used everything near to the best in building your home, you can get a good amount in return for all the quality. This also means that your custom home needs comparatively less maintenance, as you know about every single thing that went into building your home.
Tips for Hiring Your Perfect Custom Home Builders in Nashville, Tennessee
To get one step closer to your dream home, the first thing you need to do is select the right custom home builders. In our view, you must communicate your values and vision. This way you can scrutinize why you want to work with any custom home builder.
Your custom home builder must show you all the options and new homes around Nashville, TN, so you can easily land on the best site and inspiration.
They listen to you and respect your ideas and negotiate respectfully where needed.
Your custom home builders are experienced enough to have a full-fledged team of interior designers on board.
They are located near your area; it is important to choose Nashville home builders for you can call them up if anything goes the wrong way ever.
Hence, you can always call up Woodridge homes for your custom home-building needs. We are always available for our clients; you can also visit our website to check our portfolio and decide.