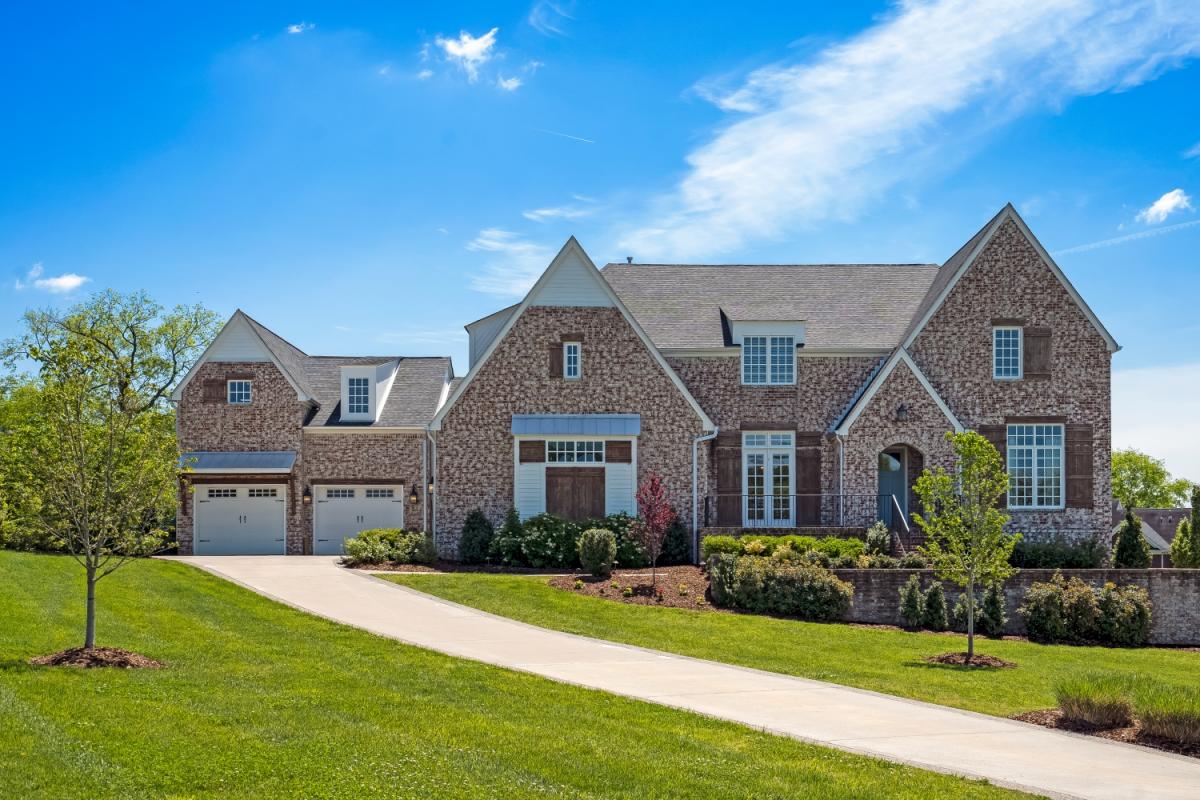 May 2023
Woodridge Homes
Are you searching for a dream home but unable to find one? Consider a custom build home. Building a custom home gives you all the features you want in your home. You may be a little hesitant about the cost of building a custom home, but we're here to help you build your dream home on a budget!
Building a custom home is an exciting endeavor, but keeping your budget in mind throughout the process is essential. Many people believe that building a custom home is only for the affluent, but with careful planning and strategic decision-making, it is possible to create your dream home without breaking the bank.
If you are looking for some valuable tips and strategies for building a custom home on a budget, you have come to the right place.
What are Custom Homes?
Before we move on to sharing the tips and strategies to build a custom home, you must first understand what it actually is. Unlike prebuilt homes, in custom homes, you build your home according to your personal lifestyle and needs. From floor planning to the construction and final changes, you decide everything.
All you have to do is look for a reputable home builder in Nashville, tell them your budget and the way you want your home to be, and let them do the job for you.
We at Woodridge Homes can help make your dream home a reality. Our professional team is committed to creating the best possible house for you just the way you like it. If you would like to learn more about us and why you should select us to build your dream home, you may visit the link.
Tips to Build a Custom Home on a Budget in Nashville
Shop Local Building Materials
This may require a little bit of extra work on your part, but it can save you huge. You may ask your builder if you want to purchase the building material yourself and head to a local shop for building materials. You may even install used fixtures or doors by getting them refurbished. However, it is best to discuss it with your builder as they may need to customize the frame and opening of the door (in case you want to install an older door in your new home).
Consider a Non-tiny House Prefab Kit
Prefabricated kits offer cost savings through streamlined construction processes, bulk purchasing of materials, and reduced labor costs. Additionally, prefabricated kits come with energy-efficient features, reducing long-term expenses on utilities. By opting for a non-tiny house prefabricated kit, you can enjoy the benefits of cost-efficiency while still customizing your home to suit your specific needs and style.
Make it a family affair.
If your family members have home-building skills and if they can assist in tasks like painting, demolition, landscaping, and even project management, it can help reduce your labor costs and contribute towards building your custom home on a budget. Also, constructing your home means shared responsibilities and collaborative decision-making, which can lead to more cost-effective choices and avoid costly mistakes, saving you money eventually.
Go Energy Efficient to Save Money in the Long Run
According to the Home Builders in Nashville, going energy efficient when building your custom home can save you money eventually by reducing energy consumption and lowering utility bills. Features such as insulation, energy-efficient windows, and high-efficiency appliances can significantly decrease your home's energy usage, resulting in long-term cost savings and a more sustainable living environment.
Choose a Simple Architectural Style
It is recommended to choose a simple architectural style if you like to build your custom home on a budget, as it will help in lowering your construction costs by reducing construction complexities, material costs, and labor expenses. Simple designs often require fewer structural elements and are more efficient to build, allowing you to stay within budget while still achieving a stylish and functional home.
Conclusion
Building a custom home on a budget requires careful planning, research, and decision-making. With the tips mentioned above, you can achieve your dream home without straining your finances. Remember to select a reputable Home Builder in Nashville. For more information, you may contact us or visit our website.