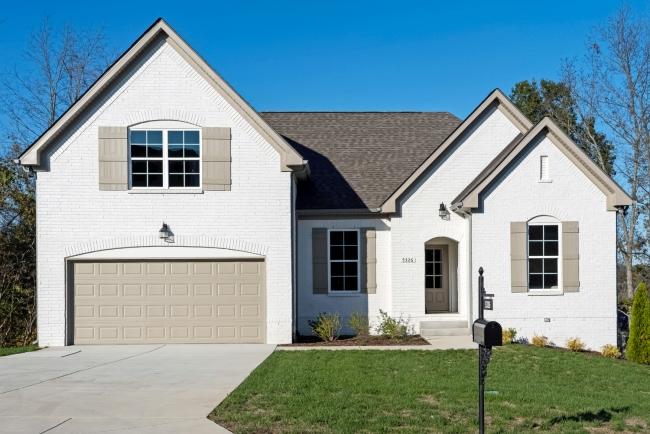 October 2022
Woodridge Homes
Like most people, you have probably dreamed of having your own custom home. A place where you can design every detail to perfectly reflect your unique personality and style. While this may seem like an impossible dream, it is actually within reach! All you need to do is hire a team of professional custom home builders. This blog post will discuss why home builders should be your top choice for building your dream home.
Why Do You Need to Hire Custom Home Builders for Your Dream House?
When building your dream home, you want to make sure that you hire the best custom home builders in town. Not only will they be able to help you design and build your perfect home, but they will also be able to help you stay on budget. Here are a few reasons why you should consider hiring custom home builders in Tennessee for your next project!
You'll Get What You Want
You've decided it's time for a change. You want to move out of the city into a spacious home with room to breathe. The only problem is that you don't have the time or energy to build it yourself. That's where custom home builders in Tennessee come in. They can take your dream house from concept to reality in record time without sacrificing quality or features. If you want to get what you want, hiring a custom home builder is the way to go!
You may discuss it with the person in charge, for example, if you want a blend of modern and contemporary styles for your house. A custom house builder will make it simpler for you to express your preferences for your future living area. The individual with whom you are in touch will also be the one to inform the engineer or architect in charge of designing your home of the adjustments you desire. This eliminates the need for communication with several parties, resulting in miscommunications and delays.
You Can Make Changes Easily
You can make changes easily. You might be tempted to think that you can take on the project of building your own home by yourself. It is not an easy task and will be much more work than you anticipate. If you are not a professional contractor, it is best to leave the job to the experts. Custom home builders know exactly what they are doing and have the experience necessary to get the job done quickly and efficiently.
Smooth Process
Building your dream home can be smooth if you hire Nashville home builders. There are many reasons to go this route, and we will outline just a few of them in this blog post. First of all, home builders know the latest trends in homebuilding and can help you create a unique space that meets all of your needs. They also have access to the best materials and construction techniques, so you can be sure that your home will be built to last. Plus, working with custom home builders guarantees that all aspects of the construction process will go smoothly, from start to finish. If you're ready to build your dream house, then contact us. We at Woodridge Homes are here to make your dream come true.
Save Money
You probably know that custom home builders can save you money, but you may not know how they can do this. So, finding a qualified builder who can help you save money while still delivering a high-quality product is important. Whether you are just starting the process of looking for a new home or you have already started building and want to switch to a custom build, read on for more information!
Get The Job Done Faster
A custom home builder can help you get the job done faster. If you are like most people, you want to move into your dream house as soon as possible. However, building a custom home can be a long and arduous process. Unless you are a contractor, you will likely need to hire someone to help build your dream home. This is where we, as custom home builders, come in. We can help speed up the process and make it less stressful for you.
Hire the Best Tennessee Home Builders for Your Dream House
Do you have a vision for your dream home? If so, it's time to start looking for the best custom home builders to help make your vision a reality. Building a custom home can be a daunting task, but it's also an incredibly rewarding experience. When you collaborate with the right team of builders, you can rest assured that your dream home will be everything you hoped for and more. We have years of experience designing and building beautiful homes across the state at Woodridge Homes. We would be honored to help you create your dream house.
Frequently Asked Questions
Why should you create your own home?
Of course, one of the main advantages of your house design is that you may make exactly what you need.
What aspect of building a house is most crucial?
Planning is the most crucial step in constructing a new home, so that's where you should begin. In this step, you normally consider your requirements and personal preferences, establish a budget, research, and look for service suppliers and potential participants.
How long does it take to build a house from beginning to end?
A home can take roughly six months to build on average. However, it might be as little as four or as much as 12 months. A pre-designed house will take around 4-6 months; however, bespoke designs will take approximately 10-16 months.