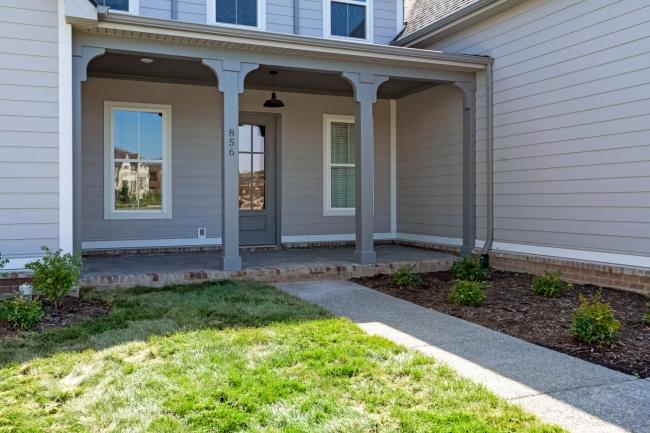 September 2022
Woodridge Homes
The difference between a custom home and a spec-built home. Which is better, a home you purchase from a custom home builder or one that you purchase already constructed? Homebuyers really must be aware of the distinction between custom and spec homes. The ability to confidently make a significant purchase, like a house, depends on knowing the difference between the usual terminology for residences.
Our team at Woodridge Homes explains the benefits and drawbacks of both spec homes and Custom Home Builders so that you can make an informed decision before starting your home search.
What Is a Custom Home?
Simply put, a custom home is a house that has been altered to suit the buyer's preferences and requirements. If you choose Custom Home Builders, they'll collaborate with you to ensure that every square inch of your home is exactly how you envisioned it.
Custom Home Builders will collaborate with you to create a floor plan that suits your needs, whether an open layout, a huge screened-in porch, or a dedicated workout area. It all depends on the buyer's level of involvement in the decision-making process when deciding between spec houses or custom home builders in Tennessee. When it comes to the layout, appliances, and overall look of your house, a custom build gives you complete freedom, while still adhering to industry standards.
Benefit number one of having a house built just for you by Custom Home Builders is getting exactly what you desire. More than only the room layout and square footage can be altered to suit your needs. There is much room for personalization, from specific aesthetic preferences to special functions and specialized layouts.
The bare necessities are just as important as the aesthetics here. Custom home builders in Tennessee, allow you to specify exactly what you need, including any security and storage options you could have.
What Is a Spec Home?
The term "spec home" refers to a residence constructed by a builder on unclaimed land based on the specifications of the builder. Since the developer purchased the site without a specific buyer, the project is commonly referred to as a "spec" building. Buyers of these "move-in ready" properties have no input into the design process, but they do get new homes in Nashville, TN.
Yet, some builders may sell unfinished houses as "spec homes," leaving potential buyers with a wait of many months before they can move in.
The price of a spec home is typically substantially lower than that of a Custom Home Builders.
The price of a bespoke home can be significantly higher than the price of a spec home, which may give more creative options.
Homebuyers benefit from the certainty provided by the plan's set specifications.
Usually, homes built to sell on the market are ready for immediate occupancy.
Here are some disadvantages of both bespoke and stock homebuilding to think about before making your ultimate decision:
A spec house is built according to a strict blueprint that leaves no possibility for personalization or alterations.
In addition to the layout, the selection of fixtures, flooring, and wall colors is also fixed.
It's possible that the available amenities aren't as luxurious as those found in other housing types.
Even if it's new homes in Nashville, TN, it's still important to have a home inspection done to make sure everything is in order.
Pick a Home Depending on Your Needs
Seeking Custom Home Builders is right for you if you want a lot of input into the design process, but if not, a stock home may be a better option. A bespoke home is the greatest option if you have strong preferences regarding the layout and unique requirements or creative ideas for the home's design.
Alternatively, if you'd rather have all the design work done for you, a spec house may be a terrific and slightly cheaper option. In conclusion, a spec home could be the ideal option if you are a first-time homebuyer or if you are unsure of the exact style you want.
Understanding the price difference between a bespoke home and a spec-built home will help you narrow your options and stay within your budget.
Conclusion
Are you trying to decide between Custom Home Builders and a spec home, or learn more about your options? No sweat: Woodridge Homes has you covered.
Call us at (615) 472-9290 right now to discuss your options with the best local builder.