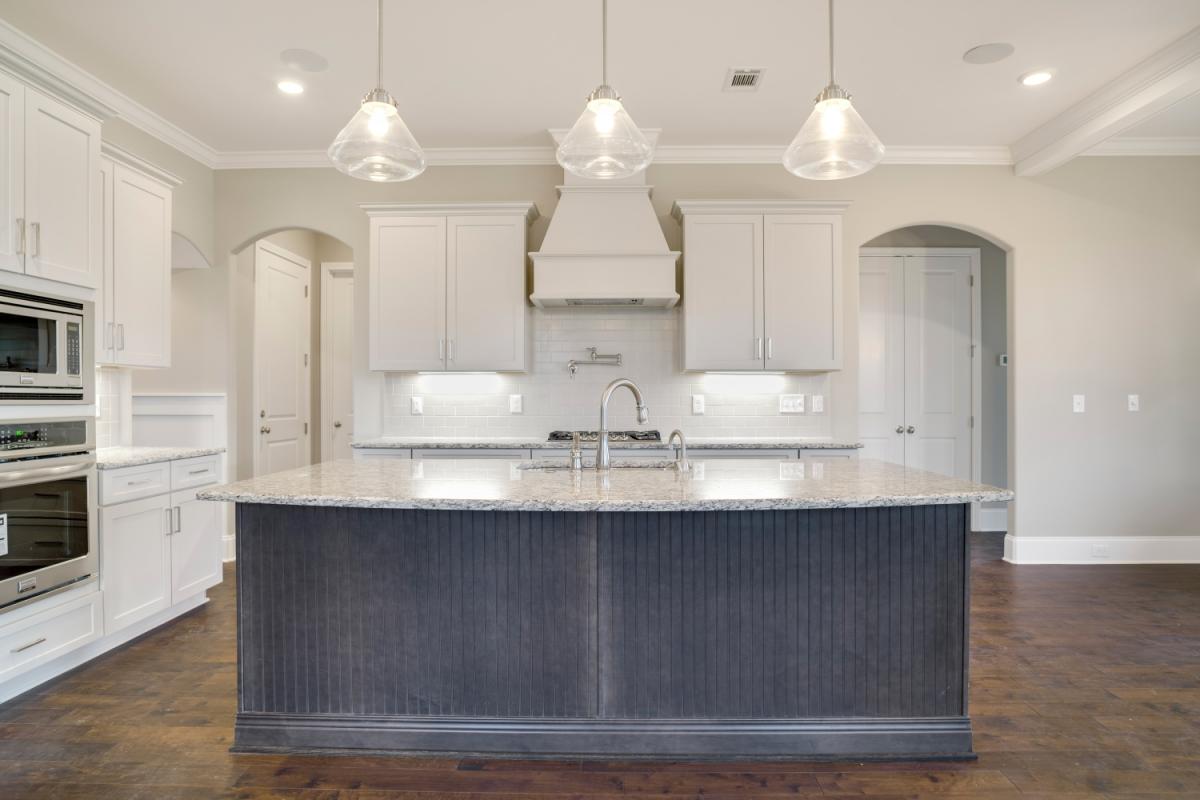 May 2023
Woodridge Homes
Building a custom home of your own is your opportunity to express your natural taste. Since you will be spending a substantial amount of your savings on building your new custom home, you will want to collaborate with the experts to ensure your dream home becomes a reality. Hiring custom home builders can make all the difference.
Custom Home Builders can help you bring a personal touch to your space. They bring with them expertise, knowledge, and craftsmanship, due to which the benefits of hiring them go beyond just the aesthetics of your home. Before we move on to the benefits of hiring custom home builders, you must first understand what it means and how they differ from pre-built or contractor-made homes.
What Are Custom Homes?
Custom homes differ from pre-built or contractor-made homes because they are built according to the unique preferences and living style of the homeowner. Custom homes offer a high level of personalization, allowing homeowners to have full control over every aspect of the design and construction process. In contrast, prebuilt or contractor-made homes follow standard designs and specifications, offering limited customization options.
We at Woodridge Homes are one of the premier custom home builders in Nashville. We can help you make your dream home a reality and ensure you save time and money. Here is how we can help you do that.
Why You Should Hire Custom Home Builders to Build Your New Home
Tailored Design and Personalization
One of the primary benefits of hiring custom home builders is the opportunity for tailored design and personalization. Custom builders work closely with you to understand your unique needs, preferences, and lifestyle. They can guide you through the design process, offering expert advice and creative solutions to bring your ideas to life. From selecting the ideal floor plan to selecting materials, finishes, and architectural style, every aspect of your home can be customized to reflect your personal style and meet your functional requirements.
If you would like to check out our floor plans, you may visit the link, or if you would like to customize the floor plan, simply let us know how you want it to be.
Expertise and Craftsmanship
Custom home builders possess the expertise and craftsmanship to deliver exceptional results. With years of expertise and knowledge, custom builders can ensure the highest quality standards throughout the building process. Custom builders work with skilled tradespeople, ensuring that every aspect of your home is built to perfection. From foundation to final additions, custom builders pay attention to every little detail, and that is why it is essential for you to hire a reputed custom builder when building your new custom home.
Efficient Project Management
Managing a home construction project is overwhelming and complex, but custom builders are experts in efficiently managing home building. They know how to navigate various stages of construction, including how and when to obtain permits, coordinate subcontractors, and oversee the timelines. Since they have been working in the industry for a long time, they have established relationships with suppliers and subcontractors, ensuring smooth communication and quality results. They take care of all the logistics, allowing you to focus on the existing aspects of building your home, such as the aesthetics.
Budget Management and Cost Control
Building a home requires managing a budget, and custom home builders are skilled in efficient cost control. They collaborate closely with you to establish a realistic budget and help you make informed financial decisions to ensure you stay within your budget parameters. They have extensive knowledge of costs, pricing, materials, and so on. Hence they can help you get the best materials at the most reasonable prices and even get your discounts since they have developed relationships with suppliers and subcontractors.
These are some major benefits of hiring a custom home builder when building your new home. In shorter words, trusting in the expertise of custom builders is key to turning your vision into a reality and enjoying a home that truly represents your taste and style. If you have made up your mind and want to avail yourself of our custom home-building services, you may contact us.
For more information, visit our website.