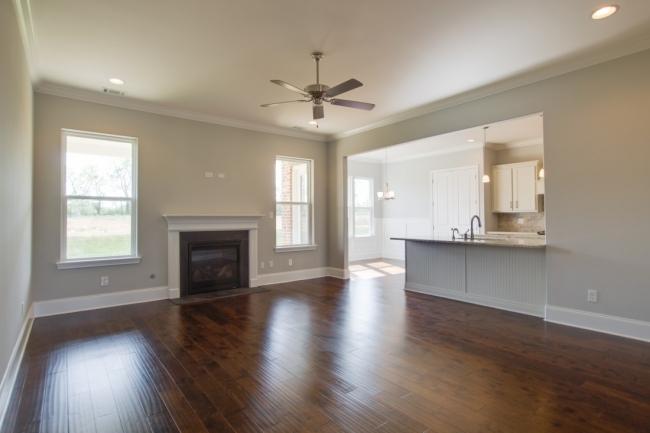 January 2022
Woodridge Homes
Building a new home isn't an easy task, especially when you're doing it independently. You need to fulfill several legal obligations and get a permit to build. That is why you need the services of custom home builders because they can handle all these tasks for you and ensure that your house is built according to your preferences. There is a list of services they offer to you, including finding a location of your choice and managing your construction from start to finish. Some of their services are what this article will discuss. So, please read it completely to make an informed decision about hiring one.
There's a long list of contractors providing these services around your area, but Woodridge Homes can be your top choice because of the home designs, construction plans, and expertise they offer in the field. We suggest you consider them while doing your research.
Services of Custom Home Builders
Help Find Your Preferred Location
Finding your preferred location to build your home is a challenge nowadays. One of the major reasons is the hike in real estate prices. Your Nashville home builders offer the service of finding hot locations for you to choose from. They know the area well because they're local professionals and have connections with other real estate agents, ensuring that they have plenty of locations on their list where you would want to build your home. These factors make them a suitable choice for everyone who wishes to build a house of their choice, in a location they love.
Offer Customized Floor Plans
One of the most significant services these builders offer is giving you a choice to customize your floor plan as per your choices and preferences. You're given the ultimate authority to choose what you like, which means you have more control over the decisions being made. Homebuilders who don't offer custom services will only allow you to choose from a few plans they have already created, limiting your options. There are chances that those options won't match your requirements and choices. That is why custom builders have always been a better option when you plan to construct your own home.
Assist in Legal Issues
Building a home begins with getting permits and fulfilling the legal obligations before making your first move. Getting permission from the local authorities isn't always easy because you don't know all the requirements. Custom home builders are local service providers. They know all the prerequisites for getting the license and building permit, making it quick and easy for you to deal with all the local authorities and their legalities. Your home construction contractors provide this service for your convenience so that you don't have to face any roadblocks in the way of you getting into your new home at the earliest opportunity.
These are some of the many services provided by contractors who build custom homes. If you have any questions or concerns about what they offer or wish to hire seasoned and expert professionals to provide you with a house with a unique design, we suggest you contact Woodridge Homes at (615) 472-9290. They may be your go-to option for any purpose you want to serve.
We have created a small list of questions customers commonly ask. Kindly read their answers to get some additional information about the topic.
Frequently Asked Questions
What services do builders provide?
Custom home builders are a suitable choice if you want a home designed and built according to your requirements and preferences. The services they provide may include finding a preferred location to build your house, providing custom floor plans, and helping you get the building and construction permit from the local government.
Why is a custom home more expensive?
A house that custom home builders make for you is more expensive because the contractors have to make several changes to the floor plan and make special arrangements to build your dream home a reality. Sometimes they have to purchase specific or unique materials or pieces of equipment, which makes the building process more expensive.
Is a custom home worth it?
Custom homes are worth spending the money and time on. Custom home builders ensure that you get the house you dream of. They make all the special arrangements and changes to the floor plan according to your preferences, making the efforts worth it because you get exactly what you want.