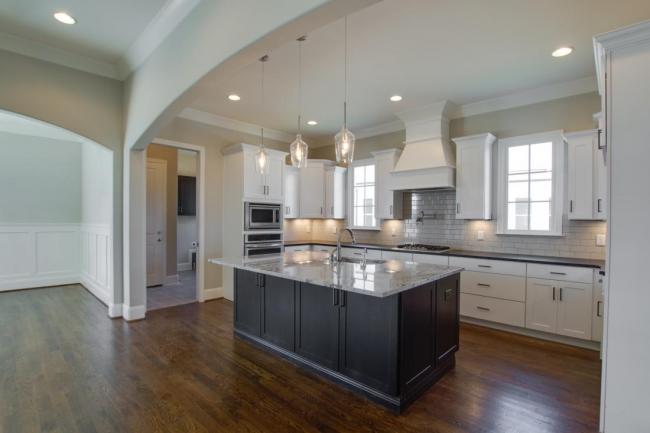 August 2021
Woodridge Homes
When you are planning on building a home from scratch the first thing you need to do is to make sure that you plan out the home construction ahead of time. The most important thing you need when planning a home construction is a floor plan. Custom home builders in Nashville such as us at Woodridge Homes have plenty of floor plans for you to choose from. There is a wide selection of pre-existing home plans available on our website that come loaded with facilities and features and offer different space and size options as well. The most important benefit of using existing home plans is that you often have plenty of examples of the home and 3D models that let you know exactly what you can expect as the final result. It is important to mention that you can't use copy floor plans from a builder without their permission. So, if you are wondering why you should use floor plans already available at custom home builders, then we suggest you keep reading.
Custom Home Builders In Nashville, TN Recommend Using Available Floor Plans For The Following Reasons
Custom home builders in Nashville TN and around the US are using available home plans for building new homes more commonly than before. That is because developing a new plan from scratch always has a certain level of uncertainty associated with it. Meanwhile, pre-existing floor plans are more tried and tested because they have been implemented by builders before. With that being said, here are some additional reasons why you should go with available floor plans:
Give homeowners a visual idea: The biggest benefit of using a pre-existing floor plan is that you get to visualize your floor plan without guessing about the outcomes. The home plans we offer are available to visit and actually experience or you can also view the 3D floor plans available on our website. Once you can visualize or visit, you get an accurate idea of how the result will look like. Homebuilders in Nashville, TN can always move a few things around in existing floor plans so you can add a level of customization to your home. From real-time dimensions and accurate space experience, you can rest assured that if you are going with one of our available plans you won't have to experience any unwanted surprises.
Allow for better interior designing: If you plan on decorating your home then going with a pre-existing layout is the way to go. That is because when your interior designer knows the exact location of every wall, door, room, and open/closed space of your home they can better decorate your home. If you use a pre-existing floor plan you can start planning your home decor even before the construction starts because you will have plenty of accurate examples to look up to.
Making sure your home lives up to expectations with fewer errors: When you are creating a new plan from scratch there is always a chance that you may develop unrealistic expectations about your home, since you don't have an actual space to compare with. Alternatively, you can visit a home that is built upon the plan you are using, and develop your expectations based on cold hard facts.
Are you looking for Nashville home builders for your new home? Contact us to for all your home construction needs.