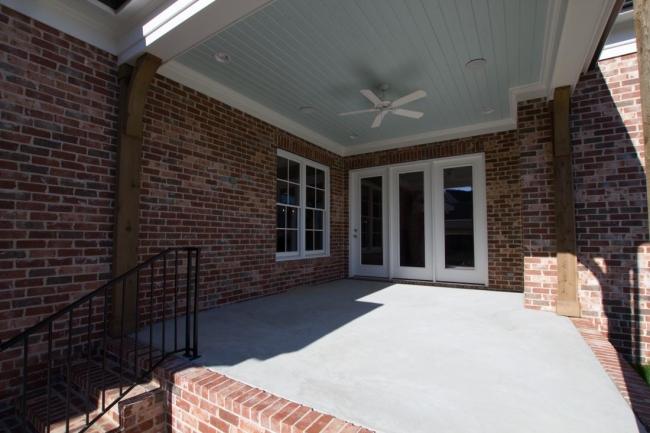 May 2023
Woodridge Homes
Are you dreaming of building your dream home in Nashville? The thought of creating your own home that perfectly suits your lifestyle and preferences can be exhilarating. Nashville, with its thriving landscape and charming neighborhoods, offers an ideal backdrop for your dream residence. Building a custom home is a great option, especially for people who cannot find a home the way they like.
However, embarking on a custom home-building journey requires planning, knowledge, preparation, and expertise. To ensure a successful and smooth experience, it is important to be well-informed and to know what to expect every step of the way. So, if you are considering building a home of your own in Nashville, you have come to the right place. To know and understand the key aspects of building a home in Nashville, keep reading the article.
What is Custom Home Building?
Custom Home Building, as the name suggests, is a process of building your own home according to your own preferences, likes, and lifestyle. In other words, it means to construct a home that is tailored to your personal needs and requirements.
Building a custom home is not like purchasing a pre-existing home or working with a production builder who builds homes based on predetermined plans. Custom Home Building allows homeowners to have full control over every aspect of their new residence.
However, to build a custom home, you will have to collaborate with custom home builders in Nashville to design a unique home that meets your individual style and needs. From the layout to the floor plan to the materials used and the final additions, every detail is customizable and tailored according to the desires of the homeowner.
At Woodridge Homes, we provide our customers with outstanding value, the highest quality, and the most innovative designs for a house you can proudly call your home. If you are looking for a builder that is committed to constructing the best possible house, then we are the ones for you. If you would like to check out the gallery of our work, you may visit the link.
Things You Must Know When Building Custom Home in Nashville
Consider the time and money you will spend.
Before anything else, it is particularly important for you to take some time out and build a budget that works for your family and you to build your new home. Thankfully, there are many house plans that offer a cost-to-build tool. You may also consider the time you are willing to spend on building your new home. If you want to build it fast and shift quickly, you might want to consider fewer complex maps and designs, whereas if you're willing to spend more time, you can search for unique designs.
Research Contractors
Once you have finalized the budget and the time you are willing to spend on constructing your new home, you can then move on to selecting a contractor to build your home. This part is the most important. You must be careful in selecting a custom home builder in Nashville. It is recommended to select the one that is highly reputable in your area.
You can start by researching contractors on Google. Read the reviews left by people to understand whether they are satisfied with the quality of the work done by the contractor or not. You can also ask friends and family for references.
Pay Close Attention to the Wiring
According to custom home-building experts in Nashville, it is crucial for you to pay close attention to wiring when building your home. The reason it is recommended is that it helps ensure safety and security. Not only this, but it also leads to the efficient distribution of electricity throughout the house. Faulty or inadequate wiring can lead to electrical hazards, such as shocks, fires, or short circuits.
Plan For Storage Spaces
It is also important for you to plan storage space as it helps create a clean and organized living environment. It allows you to store things efficiently and access items conveniently, improving functionality and efficiency.
Choose Your Fixtures Wisely
Fixtures play an important role in the overall functionality and aesthetics of your home. Fixtures such as door handles, lights, and other appliances are important not only for their essential functions but also because they contribute to the overall appeal of your home. Therefore, you must select high-quality fixtures that meet your personal style and needs and stands the test of time.
Conclusion
So, these are some of the tips that you must know about when building a home in Nashville. With these tips in mind, you will be better prepared for the construction of your new home in Nashville. For more information on custom home building in Nashville, you may contact us or visit our website for more information.