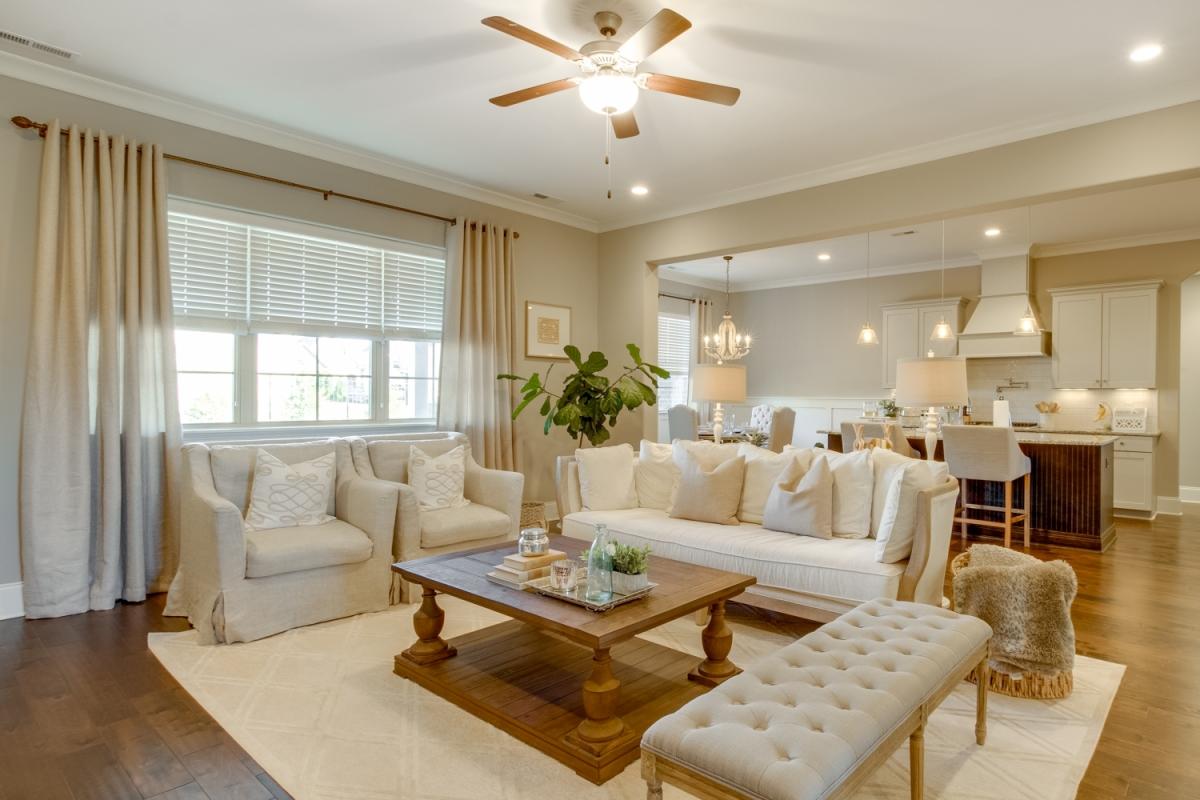 July 2021
Woodridge Homes
A home is an extension of its resident's personality, taste, and style. So, for people who can't find a home that they like, building a custom home is a great option to fulfil their living needs. Most people have a particular idea of a dream house in their minds, and often they can't settle for anything less. At Woodridge Homes, we understand what a house means for people and how much hard work goes into becoming a homeowner. That is why we provide custom home construction services as one of the top custom home builders in Nashville to help people in fulfilling their lifelong dream of a home. Now custom home construction may seem like a more complex undertaking compared to buying a home, and it might take a little more time to construct, but the benefit it offers make all the hassle completely worth it. So, if you are wondering what benefits a custom home has to offer, we suggest you keep reading.
Benefits of building a custom home as per custom home builders of Nashville TN
Here in Nashville, you can find plenty of custom-built houses that stand out from the rest of the neighboring houses due to their unique and personalized aesthetic. Custom home builders in Nashville, TN, such as us, have also seen an increase in demand for custom homes, especially from families who plan on making them their forever home. However, one common question we get about custom homes is whether they are worth it. In short, custom houses have a lot to offer for their residents and here are some key benefits of building a custom house:
Seemingly endless options: From designing the home to adding finishing touches, there are seemingly endless options for you to choose from when building one. Our team can work with you to develop a house design, features, styling and even finishing materials that you always wanted in your dream home. Whether you want an oversized garage, a lot of sunlight, marble flooring or any other specific item, we can help you bring your ideas into reality.
Build a genuinely functional house: Most Nashville home builders recommend custom houses to those struggling to find a prebuilt place with all the functionalities they need. Every household has its lifestyle requirements that their house should have. And by building a custom home, you can add every amenity you need to help you and your family live a comfortable life.
More control over your budget: One of the most important reasons we recommend customers go for a custom-built house is to make sure their home falls within their budget. Of course, a high-quality custom home is not cheap to build; however, you will only be spending your budget on the functionalities you need in a home. Some families may want to focus their budget on creating a house that offers more privacy to each individual, while others might want to use their money to create a more inclusive space where they can interact often. Either way, our home design and construction team can assist you.
If you are looking for home builders in Nashville, TN but haven't had much luck finding a reliable company, then give us a call to schedule a consultation.