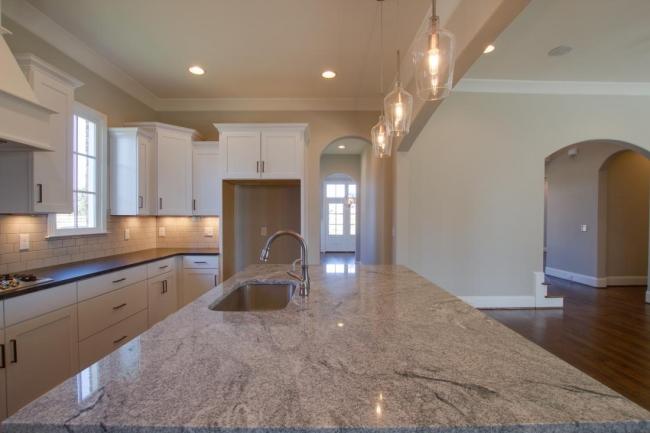 July 2022
Woodridge Homes
Nothing is more exhilarating than deciding to build the house of your dreams. When you've decided you're ready to build your own home, the next step is to figure out what you want. Whether you're searching for something a little out of the ordinary or have a unique design or layout in mind, we can help. Your ideal home might become a reality with the help of a custom home builder. It takes custom home builders in Tennessee time to develop a home you adore, so we're going to go over the top reasons to work with one.
Who Are Custom Home Builders?
Custom home builders construct houses uniquely tailored to their customers' needs. Customers don't have to select from a limited number of pre-designed homes, but they can instead design their own dream home from the ground up. Customers who engage with custom home builders have greater creative flexibility and control over the design process, resulting in a finished product that is just what they want.
Customers can collaborate with custom home builders to design and build their own homes, or they can have an architect produce a design for them. You can count on the expertise of our architects and designers at Woodridge Homes to help you realize your vision for a new home. Builders that specialize in custom homes work on a smaller scale than those who specialize in large-scale construction projects.
The Top Reasons To Work With A Custom Home Builder
Single Point of Contact
Building a house from scratch takes a long time if you do it yourself as a general contractor. You must communicate with each contractor, designer, architect, and the numerous government agencies responsible for approving your project. A skilled custom builder serves as your go-to person for all things construction-related. All you have to do is talk to your builder about the design and construction process.
In addition, the builder is in charge of all the other details. To maintain the process as efficiently as possible, they already have established contacts and a well-established workflow.
You Get Access To Bulk Purchases With Discounts
Most custom builders prefer to get their products from vendors they've worked with. Because they buy vast quantities of the same materials, they can save a lot of money.
Reduced service prices and incentives are typically offered as a result. You'll spend a lot more if you buy the same items in small quantities. As a result, custom home builders allow you to save money.
Unique Home Designs
Custom home builders have a distinct advantage over volume builders since they can create one-of-a-kind designs. Most of the time, though, there isn't much flexibility in the designs offered by volume home builders. 
Choosing a custom home builder lets you have complete control over the design, ensuring that you get exactly what you want in your new house.
Total Control Over The Budget
It's up to you to pick and choose what features you want in your new home and which ones are unnecessary. Budgeting is entirely up to you. You and the builder work together to determine how to get the most for your money. When it comes to housing, you have a wide range of options. From start to finish, it's all up to you.
It's also possible to design an environmentally friendly and cost-effective custom home. Because of this, you'll save a lot of money on heating and cooling. Everything is brand new, up-to-date, and covered by a warranty when you move in. In the first few years, you won't have to deal with many unanticipated maintenance or replacement charges.
Implement a Floorplan of Your Choice
The ability to customise your home's layout is a great perk for homeowners. Before beginning building, a reputable builder will obtain blueprint approval. You may want to change the layout or make a place for new features. Ask the builder to remove it from the plans if you don't need a garage.
The front yard has to be landscaped. Another option would be a pool on the roof. Is it possible to have a fully-furnished basement? 
Conclusion
ARE YOU SEARCHING FOR A NASHVILLE, TN, CUSTOM HOME BUILDER?
Let's get started right away!
We are a luxury custom home builder in Nashville serving the surrounding area. To build a house you can be proud of, we provide our customers with the best value, the greatest building quality, and the most inventive ideas.
FAQs
What is the purpose of builders?
Builders are in charge of overseeing, planning, and carrying out the actual building work. Commercial and residential buildings also fall under their purview. They can hire subcontractors to complete specific tasks or execute the work themselves to keep a project on track.
How long does it take to build a custom home?
The time it takes to construct a custom home depends on the size and style of the house you choose. If you go with one of our pre-designed floorplans, it should take around 13 weeks. 13-25 weeks, on average, if we're building from your floor plan or custom-built.