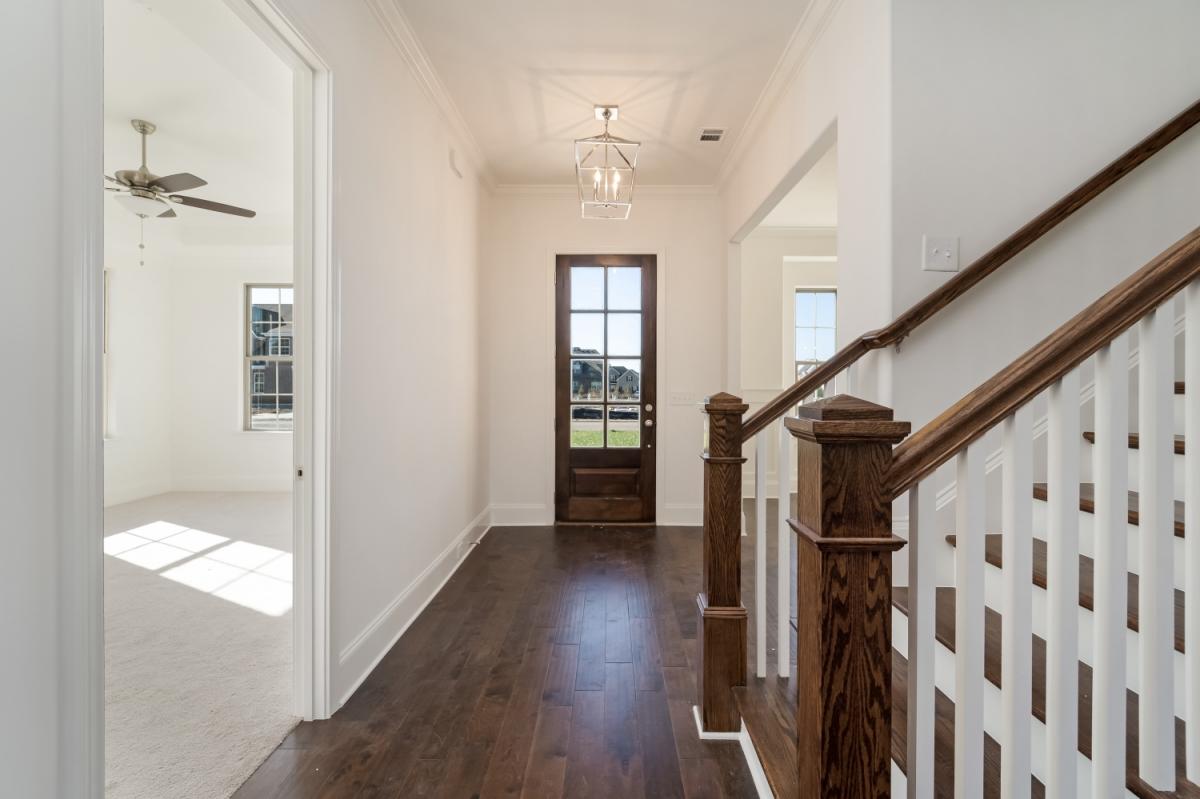 November 2021
Woodridge Homes
Homebuilding is not a straightforward task and has a long list of complications like getting approval from the concerned authorities and finding quality raw material. To help you tackle all of these roadblocks and provide you with a home of your choice, Woodridge Homes has emerged as one of the best custom home builders. We don't just build houses; we build homes to give you a mesmerizing experience based upon our unrivaled building and living standards. We have vast experience building homes as per your choice and preferences and providing services that deliver inner peace and comfort that last for ages.
We don't just elevate buildings; instead, we work on the interior of the homes as well. This blog will highlight the areas of a house we design to make it appealing.
Our Focus Areas as Custom Home Builders
Exteriors/Elevations
Elevating a building isn't the actual job. Designing an innovative exterior that matches the modern construction and quality standards is a job every old and new home builder in Nashville, TN, is expected to deliver. Woodridge Homes knows better how to develop out-of-the-box designs and deliver a final product that exceeds all expectations. Our designs are made to comply with all the surrounding environments and still stand out.
Living Spaces
Living rooms are all about space, comfort, and peace. Everyone likes to spend most of their day at home in the living space. You don't have to struggle even a little to reach a space specifically designed to offer peace of mind, relaxation, and contentment. For this reason, we design and make living rooms easily accessible from every corner of your house. They're designed to welcome natural light throughout the day to keep you close to nature.
Entryways
No one likes congested or narrow entryways. Space is essential everywhere inside a house. That is why we design the home entrances that are both stylish and functional at the same time. The house designs we offer have a special focus on entryways because they're responsible for the first impression of your interior.
Kitchens
A kitchen always needs to be spacious enough to allow you free mobility to all corners. It should also be functional at the same time so that you don't feel the urge to dine out. We design and build kitchens that offer space, storage, functionality, and an environment that keeps you interested in cooking.
Bedrooms
Put forward the demand for a personalized bedroom or let us do what we do best. As custom home builders, we build houses with bedrooms ideally located for you to open the windows to the fascinating landscapes of either your home or Nashville. They're also made with all your needs under consideration, providing privacy and a relaxing experience.
Bathrooms
The bathroom is where your typical day begins, and this is why we make sure they're designed and built with comfort and functionality in mind. They have all the essentials perfectly placed and fitted for ease of use. So, wake up and begin the day in an aesthetically perfect-built bathroom.
If you're looking for home builders and contractors who have all the required skills and expertise to provide you with a house that perfectly matches what you dream of, you've come to the right place. Woodridge Homes has everything you need. Contact for details.
We have created a list of some of the frequently asked questions to provide you with information about the topic. Keep reading.
FAQs
What do custom home builders do?
Custom home builders design and build houses according to the requirements and preferences of the clients. They would change the design of the home if you don't like the original one. They're flexible in this regard.
What could go wrong when building a home?
One of the major issues can be the validity of the builder's contract. Some contractors and builders have expired or invalid agreements, and some may not even have one. It is suggested that you check the contract yourself or contact a lawyer to do that for you to avoid any inconvenience afterward.
Is custom home building worth it?
Custom home building is worth it because it gives the satisfaction that you've got a home exactly as dreamt of. It may cost more, but the final product is worth more than the price as everything is as per liking.