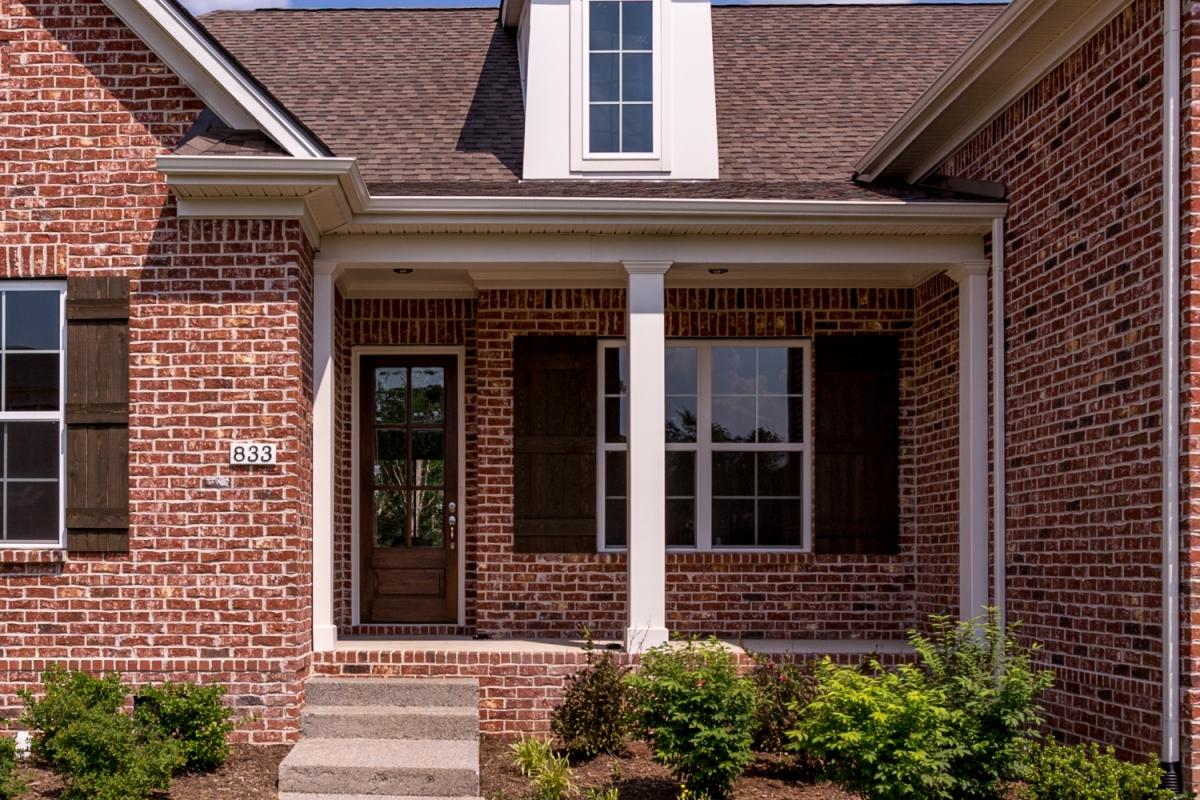 May 2022
Woodridge Homes
Custom Home Builders are a small group of people who usually custom-build single-family homes on the land you already purchase or are planning on purchasing. The houses that custom home builders build are usually unique and involve the features that one would want in their house. The main reason people opt for hiring custom builders is because of the flexibility which they can provide to their clients in terms of floor plans and design of the house. If you have always wanted a dream house for yourself, then hiring professionals who are experienced in custom home building is definitely something you should consider.
Building a custom home for yourself for the first time can be tricky and scary at the same time. One wants to incorporate all their ideas in a custom house building, but at the same time, the practicality of those ideas should also be taken into consideration. Therefore, to ease your custom-building process, we will be mentioning five trends of the home exterior that you can get built by them.
Give a farmhouse look to your house by custom home building
A significant number of people prefer to give a farmhouse look to their house when custom building a home because it is a trend that has been on for a number of years, but rarely houses with a modern farmhouse style are seen on the roads. However, if you crave the authenticity and comfortability of a classic farmhouse, you should definitely ask your custom builders to do it for you. If you love black window frames, vertical siding, shiplap, and the modern sensibilities of a cleaner and a contemporary feel, embrace it.
Design exterior in a way that allows sunlight
If you are someone who likes to have a lot of sunlight inside your home, go for thinner profiles on the exterior which means that the windows can be easily banked together while preserving the view at the same time. If you have an immense love for your grass that brings in daylight and views all while offering connections to the outdoors, then you should definitely ask your custom home builder to design a floor plan for you that includes that.
Blending indoors and outdoors
If you are someone who likes to blend indoor living with outdoor living so that your house is spacious, then that is also something which you need to communicate with your builders. They will be able to build a proliferation of multi-panel doors that slide or glide completely out of the way for creating a massive and seamless connection to the outdoor space. Also, choosing the right flooring is also beneficial as similar flooring enhances this blending.
Multi-textured facades
For having a varied and a dimensional look inside your house, you can ask your builders to clamor for exteriors that combine with the materials and the textures. For instance, you can fiber cement siding with stone accents or blend the horizontal siding with vertical sidings in the roof. In a contemporary home, complementing the neutral tone cladding while helping to blend with the property's natural environment.
Create a low maintenance outdoor exterior
Another thing that you need to consider while getting a custom outdoor exterior built because your outdoor exterior is extremely low maintenance. That is because no one would like to spend their Saturday power washing or re-staining the siding. You can ask your builder to opt for materials that offer the look of an authentic cedar shake but are a manufactured formula that resists moisture cracking and insects.
For a great building experience, opt for the prime builders of Nashville, Woodridge Homes. You can also gather more information about custom home building and custom home builders by reading our other blog posts on Custom Home Builders, Nashville, and We Make You Feel Home With Every Nook.
For more information, move on to our section of frequently asked questions.
Frequently Asked Questions
What are the benefits of a custom home?
There are several benefits of a having a custom home that includes
Customized home- Having the option of making all the power choices for your house
Functionality- The home is built according to the floor plan you want
A lot of privacy
Personal expression
Material quality
And budget flexibility
Why should you build your custom house?
Building your own custom house can be beneficial as it does not help you save money on energy costs but will also enable you to take a big step towards a greener tomorrow.
What should be kept in mind when designing a house?
For designing a house, you need to start simple, think about the future, showcase and maximize the lot, prioritize the features, consider function and flow and lastly, focus on the light.