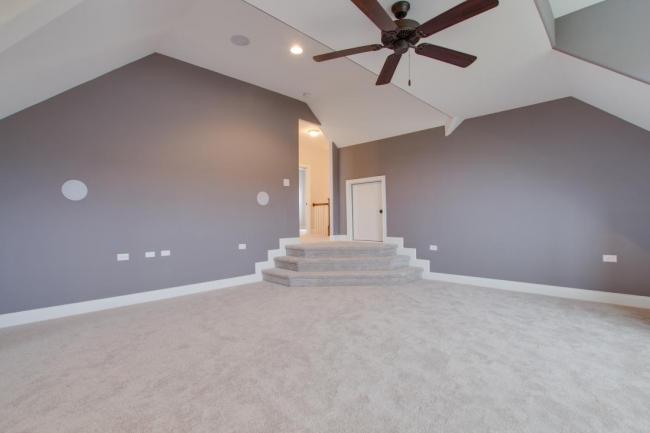 June 2022
Woodridge Homes
Choosing the right floor for your home is crucial since it can completely transform the look of the property. It is also something that needs to be done right the first time because you must stick with your decision for a very long time. Changing the floors every six months or so is not financially viable. To help you out with this, our custom home builders have come up with some tips that you need to follow for the next time you decide to do a house makeover.
Discuss Space with Custom Home Builders
The first thing to do is to consider the room where you will be laying the floor. The size and shape of the area play a significant role in what type of floor will be the best. The flooring has the same rules as room paint as well regarding color - the light colors make the room look more spacious, while the darker ones add warmth if you need it.
It is always a good idea to contact our Tennessee home builders and get some samples. We will lay them down on the floor to help you imagine how they will look. It will help you to see how well it goes with your furniture and its look at different times of the day.
Style of the Floors
While we are on the topic of flooring that suits the surroundings, it is a clever idea to select the style as well. People can get carried away easily when browsing online; however, remember, not every type of flooring will be suitable for your house.
Selecting the right type is more of a personal choice, but you do need to consider if it still fits your house or not. At Woodridge Homes, our builders are here to help you out with the decision. It saves you from a future regret of your decision when it is time to set the furniture.
Discuss The Practicality with Custom Home Builders in Tennessee
Another factor that has a significant impact on flooring is practicality. Think about the usage of the specific room and type of the activities that will be performed in the space. See if the room has a high footfall like the hallway or is it a guest house that will be used rarely.
In addition, you also must consider the things that will be going to be in the specific room. For instance, if it's the kitchen, you know there's going to be things that will spill, so make sure the floor you will get is able to withstand the stains and easily be cleaned off. In the same manner, use flooring that can absorb moisture in the bathroom to avoid damage.
Consider Your Budget
As with everything else for the house, flooring can be one of the most expensive things that you might have to purchase. Therefore, knowing your budget is especially important, and more importantly, you should stick to it while exploring the options.
Our custom home builders have years of experience and can help you find an option that helps you stay within your budget while making sure you spend money on something that you love. 
Will It Be Easy to Maintain?
One of the most important factors in flooring is maintenance. Do you want to install easy to manage TLC or are you ready to add a material that requires more upkeep? It is a crucial consideration since it will help you get an idea of the work you have to put in.
If you are looking for easy-to-maintain flooring, you can choose between laminate, vinyl, or vinyl tiles. Only a quick mop here and there will do the job of cleaning the floor nicely. 
So, these are some of the things that help in choosing the best flooring for your custom house. Get in touch with our custom home builders to get an idea of what will be a better option for you.
To further know about our services, read Custom Home Builders, Nashville, We Make You Feel Home With Every Nook, or move on to the FAQ section.
Frequently Asked Questions
What is the most durable type of flooring?
When it comes to the most durable floor, concrete is the best material to choose. You can get them custom stained according to the theme of your home, and they will give a luxurious look to the room while giving you durability. 
What type of flooring is most cost-effective?
If budget is a big problem for you, don't worry because there are some cost-effective options for you. Some of them include:
Sheet vinyl
Laminate
Carpet
Linoleum 
What is the most popular flooring in new homes?
Many trends have come and gone, but hardwood flooring has stayed to rule. To this time, hardwood is the choice of many people when it comes to picking a flooring material for their house.