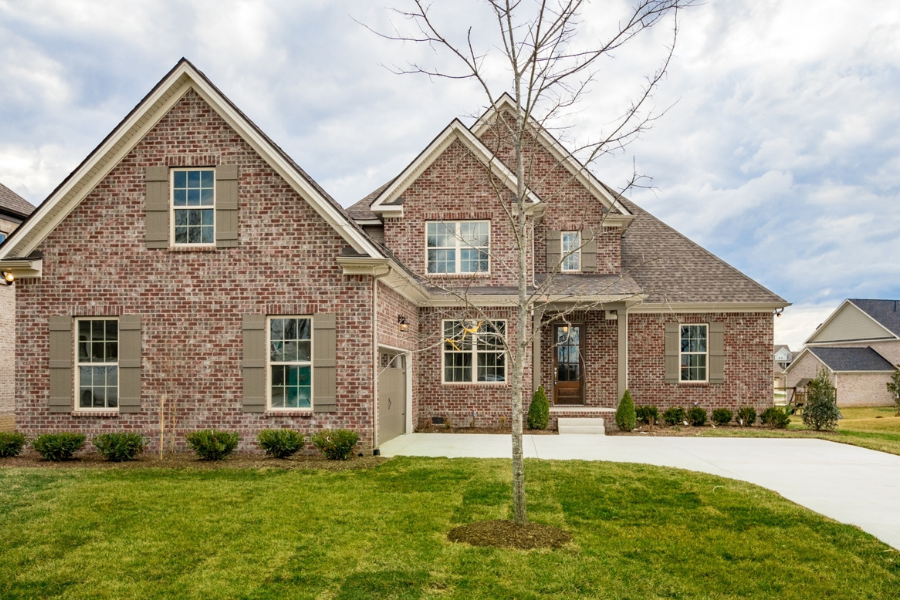 11 October 2023
Woodridge Homes
Are you ready to embark on a journey to find your dream home in the vibrant and music-filled city of Nashville, Tennessee? If yes, look no further because Woodridge Homes is here to guide you through the exciting world of new homes in Nashville, TN!
This article will take you on a virtual tour of Nashville's housing market, highlighting the variety and elegance of the city's brand-new construction. Whether you're purchasing a home for the first time or looking to move up, you'll discover helpful information and feelings to fuel your home-buying adventure right here.
The Nashville Charm: A City Worth Calling Home
Nashville, often referred to as the "Music City," is known for its rich history, thriving music scene, and Southern hospitality. But what makes it an even more enticing place to live are the new homes waiting to become your perfect haven. Let's delve into the captivating aspects of Nashville's real estate market, shall we?
A Variety of Neighborhoods
Nashville's neighborhoods offer a diverse range of atmospheres, from the historic charm of Germantown to the trendy vibes of East Nashville. Here's a glimpse of what some of them have to offer:
Germantown: Experience the appeal of Victorian-style architecture and cobblestone streets. This historic neighborhood boasts new homes with a touch of classic charm.
East Nashville: Mesmerizing East Nashville also features a wide range of brand-new residential options. It's a good and scenic place to build your living space, so you should also consider this beautiful place.
Woodridge Homes: Your Trusted Partner
When it comes to finding the perfect new home in Nashville, TN, Woodridge Homes is a name you can trust. With years of experience and a commitment to quality, they have earned a reputation for crafting homes that capture the essence of Music City.
Quality Craftsmanship: Woodridge Homes take great pride in the quality and design of each home they construct, and they only use materials of the highest caliber and employ skilled workers.
Emotions in Every Brick
It's a well-known fact that buying a home involves more than simply money. It's also about settling down and making plans for the future. Imagining yourself living there, making memories, and finding peace of mind are all part of the process. Mistakes To Avoid When Building a Home are critical to ensure that this exciting journey unfolds smoothly. Every home is constructed with these ideals in mind, ensuring a moving and satisfying experience for all.
Amenities That Delight
The amenities offered in Nashville's new homes are designed to elevate your lifestyle. Imagine coming home to a community that offers:
Areas of Green: Visit peaceful parks and green places, ideal for picnics and leisurely strolls, and reconnect with nature.
Making Your Dreams a Reality
Woodridge Homes understands the importance of finding a place that feels like home. They take pride in helping you turn your dreams into reality, making the process not just seamless but also deeply emotional.
Conclusion
Nashville, TN, is a city brimming with life, culture, and music, and it's waiting for you to call it home. The new homes in Nashville, TN, offer a wide range of options, and Woodridge Homes is your trusted partner in finding the perfect fit for your lifestyle and dreams.
From quality craftsmanship to amenities that delight, they've got it all covered. So, take the first step towards your dream home, and let the emotions flow as you envision a future filled with joy and happiness in Music City.
Your dream home in Nashville, TN, is just a heartbeat away, waiting for you to make it your own.
FAQ's
How can I finance my new home in Nashville, TN?
Financing options for your new Nashville home include mortgages, where you can choose between fixed-rate and adjustable-rate loans, and exploring government-backed loans like FHA or VA for eligible applicants.
What are the key factors to consider when choosing a neighborhood in Nashville?
When selecting a neighborhood, consider factors such as your budget, proximity to work and amenities, school districts, and the overall vibe or atmosphere that aligns with your lifestyle.
How long does it typically take to build a new home with Woodridge Homes in Nashville?
The construction timeline can vary but generally ranges from 6 to 12 months, depending on the complexity of the design, customization, and any external factors like weather. Woodridge Homes strives for quality and efficiency in their construction process.