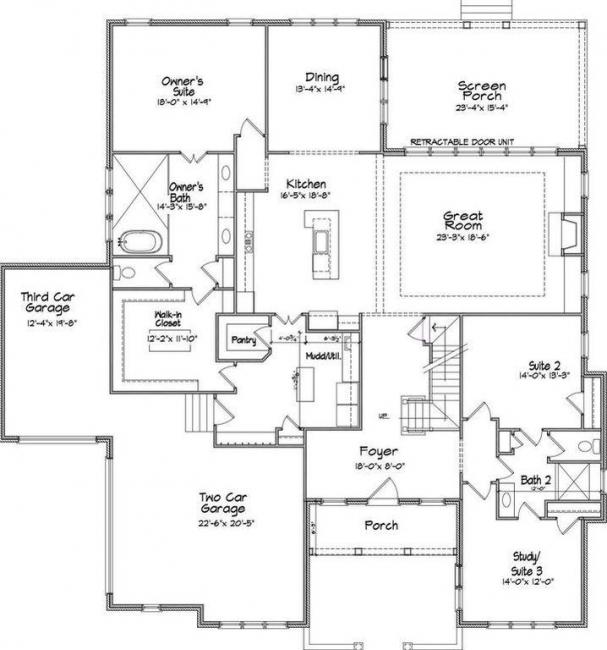 June 2023
Woodridge Homes
When managing your custom home project, custom home builders are your trusted partners, guiding you through every step of the journey. We at Woodridge Homes bring our expertise, experience, and attention to detail for a smooth and successful execution of your dream home.
From the initial consultation, custom home builders listen closely to your ideal home's needs, preferences, and vision. Custom home builders provide valuable insights and guidance to translate ideas into practical designs, manage permits and approvals, manage subcontractors, and coordinate the construction timeline. We maintain open communication throughout construction, providing regular updates and addressing concerns. The result is a beautiful custom home that meets and exceeds expectations.
Essential Steps for Managing Your Home Project
Building a custom home is a rewarding journey. From envisioning your dream home to seeing it come to life, every step of the process is crucial. One of the key players in building your home a reality is a custom home builder. Our dedicated workforce has the knowledge, skills, and experience to manage your home project efficiently and effectively. We will explore how Nashville home builders manage your home project, highlighting the essential steps and considerations.
Initial Consultation and Design Phase
The initial consultation and design phase is the first step in managing your home project. Our custom home builders work closely with you during this stage to understand your vision, needs, and budget. They listen to your ideas and requirements, ensuring every detail is considered. This collaboration helps create a comprehensive design plan that reflects your lifestyle and preferences.
Budgeting and Cost Estimation
Once the design phase is complete, our professionals assist you in establishing a realistic budget for your project. They use their skill and knowledge of construction costs to provide accurate cost estimates. This step helps you plan your finances effectively and ensures that your dream home meets your budgetary constraints.
Obtaining Permits and Approvals
Navigating the maze of permits and approvals is a complex task. Custom Homes Nashville, TN, takes charge of this responsibility by consulting with local authorities, obtaining the necessary permits, and ensuring compliance with building codes and regulations. Our experience in this area saves you time and effort while ensuring your home is constructed legally and safely.
Project Management and Scheduling
One of the most key roles of a custom home builder is project management and scheduling. We coordinate various aspects of the construction process, including hiring subcontractors, ordering materials, and overseeing the construction timeline. Maintaining a well-organized schedule ensures that the project progresses smoothly and is completed within the agreed timeframe.
Quality Control and Inspections
Custom home builders prioritize quality control to deliver a home of exceptional standards. We conduct regular inspections throughout construction to promptly identify and rectify any issues. These inspections cover everything from structural integrity to installing plumbing and electrical systems, ensuring your home is built to last.
Post-Construction Services
Custom home builders provide support and assistance even after the project is complete. We address concerns and provide warranties to ensure your satisfaction with your new home.
Conclusion
Custom home builders play an important role in managing your home project from start to finish. With our expertise, we guide you through the design phase, establish a realistic budget, navigate permits and approvals, and diligently manage the construction process. Our commitment to quality control ensures a well-built home, while post-construction services guarantee your satisfaction. Entrusting your project to custom home builders allows you to recline and enjoy the journey, knowing that your dream home is in capable hands. For more information, check this out!
FAQs
How long does it take for custom home builders to complete a project?
Various factors, along with the size and complexity of the home, weather conditions, and material availability, determine the length of a custom house project. A bespoke house might take several months to a year or more to complete.
Can I make changes to the design while it is to build?
Custom home builders understand that changes may arise during the construction phase. However, it's important to note that modifications may impact the timeline and budget of the home project. It's recommended to discuss any desired changes with your builder as early as possible to evaluate the feasibility and potential implications.
How involved should I be in the construction process?
Custom home builders manage the day-to-day management of the project, allowing you to be as involved as you prefer. While regular communication and site visits are encouraged, you can entrust the builders to oversee the construction process, informing you of progress and addressing any concerns. They are your trusted partners, ensuring a smooth and successful home-building experience.