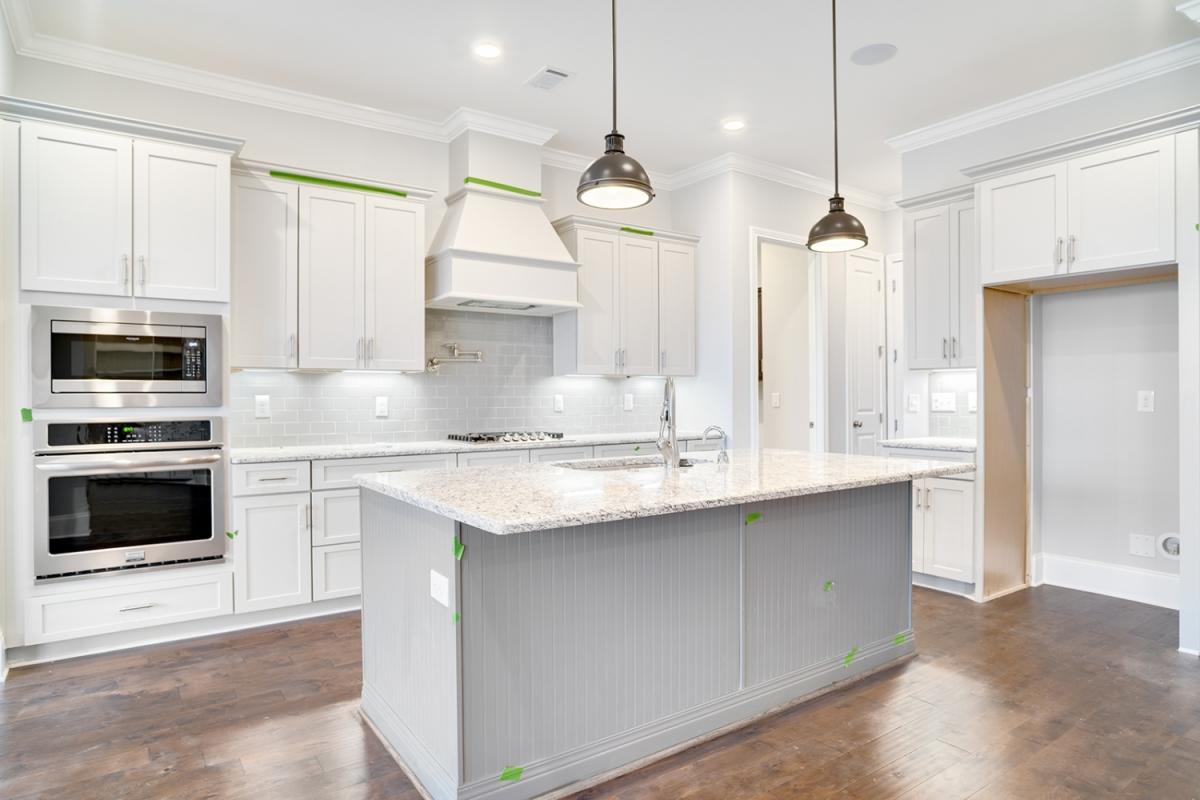 June 2022
Woodridge Homes
Owning a property is a dream of many Americans, and they usually embark on this journey once in their lifetime. Therefore, it is very common for them to overlook things other than construction; however, it creates stress for them when certain expenses suddenly fall on their plates. To help you out in your house building process, our custom home builders have shortlisted some of the major costs apart from the construction that you might have to bear.
Custom Home Builders Want You to Get Hazard Insurance
In other words, this is also known as homeowner insurance. It is important as it will protect you against all liabilities in case of property damage, theft, or any unforeseen circumstances. The cost of getting this depends on the insurance policy you are going to get.
We recommend you sort this expense before you start the construction as it will help you put things in perspective and manage the budget easily.
Be Prepared for Property Taxes
Property taxes are one of the highest costs that a homeowner will incur during the house building process. These are the taxes that you must pay depending on the size of the property you are buying. Also, the location will cause the tax rate to be different throughout the state. So, remember, whenever you reach out to Tennessee home builders, it is a cost that should be taken into consideration during the budget management. 
Don't Forget About Home Maintenance Costs
Now that your house is complete and you are officially an owner of the property, its upkeep and maintenance are your responsibility. If any improvement or repair is required, you have to take care of it by finding the repair guy and paying for it.
You may also have to buy some handy tools and equipment necessary for keeping your house in good condition.
Put Aside Cash for Utility Bills
Utility bills are no foreign concept for any of us - whether we have stayed on rent or owned a property before. It is not a small cost, and due to certain reasons, the bills can also spike, so be prepared for that. Also, if you have been renting an apartment, now the bills will be higher since you will be paying for the whole house and not just a single room. At the time of budgeting, make sure you have money left to pay off the utility bills for a month or two. This tip from our custom home builders will come in useful and make the moving process easier.
Save Some Amount for Appliances and Furniture
We understand people get excited while designing the house; however, keep in mind the practicality too. Once the house is constructed, you also have to buy furniture and house appliances for your daily living and chores. If you don't own them yet and have to buy them, make sure to consider this expense within your budget. Some of the things that you need to be prepared to buy include dining tables, light fixtures, coffee tables, sofas, and other furniture items.
Be Ready for The Unexpected Cost and Repairs
Whether a house is properly maintained or not - unplanned repairs can occur anytime, and you have to pay an emergency amount. Once you settle down in your house, there might be appliances, gadgets, or other systems that need replacement. Therefore, you need to set aside some amount of money that you can spend in case any emergency happens. It is a key step that you should never overlook while budgeting for the house. 
The Communal Upkeep Fee
If you live in an area where they have a homeowner association, prepare yourself for the upkeep fee you must pay. This upkeep fee aims to maintain the community to make sure everyone in the neighborhood has access to the best facilities. The amount that you have to pay significantly depends on the area you live in.
Our custom home builders recommend you become part of such an association as they can help provide a secure neighborhood. To get more details on what factors can affect the house cost, read Custom Home Builders Highlight Factors That Affect House Cost, or move on to the FAQ section.
Frequently Asked Questions
What costs the most when building a house?
The highest costs that come with building a house include:
Foundation
Roofing
Flooring
Plumbing
Why is building a home so expensive?
Building a house is expensive because it includes purchasing the land, permitting process, and various inspections to make sure a solid foundation for your house.
What is the most expensive part of the building?
One of the most expensive parts of when a building is the interior finishing. It comes with a lot of burdens to buy many expensive things. Therefore, keep in mind that you are prepared for the expense when constructing the house.