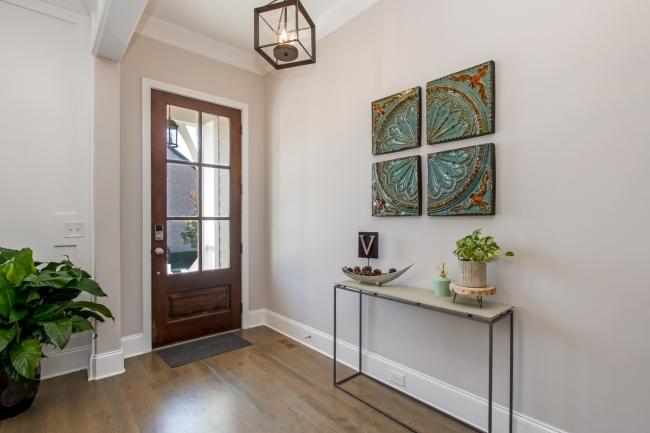 May 2023
Woodridge Homes
Building a custom home is an exciting and rewarding experience but can also be daunting. Choosing the right custom home builder is a critical decision that will significantly impact your project's outcome. With so many custom home builders out there, how do you know which one to trust with your dream home?
We understand that it can be overwhelming to decide what step to take next after you have finally made up your mind to build your own home instead of purchasing a ready-made one. Therefore, we have highlighted some of the top considerations that you must make in order to ensure you choose the right custom home builder.
Building a custom home is a significant investment, both financially and emotionally. It is important to take the time and research potential buyers to ensure that you find the right one for your needs. By considering the factors mentioned below in the article, you will be able to choose a custom home builder who will deliver a high-quality home that meets your unique vision and exceeds your expectations. So, let's dive in and explore what it takes to choose the right home builder for your home.
What Factors to Consider Choosing the Best Custom Home Builder?
Pick Your Budget, Location, and Home Style
First of all, it is important for you to consider your budget, location and homestyle. You have plenty of choices, and it may seem like an easy decision, but it is wise to go a step further and have everything planned before you go out looking for a custom home builder. This way, you will be able to select a builder that would be best able to meet your needs and requirements, as you will be aware of what things you are looking for.
If you would like to check out some of the trending home designs, you may visit the link.
Quality Over Quantity
When choosing a custom home builder, it is wise to select a builder that prefers quality over quantity. The builder you select must make use of high-quality materials and has a team of qualified craftsmen who pay attention to detail. By quality over quantity, we mean someone who will save on your budget but is not a penny-pincher that compromises the quality and safety of your home just to save a few bucks.
As your home is where you and your family will live, you must make sure that it is safe enough to live comfortably.
Consider Previous Projects and Testimonials
It is wise for you to check out the previous projects of the home builder you are considering and visit them to check out the quality of the material the builder has used. You must also enquire if there are any homeowners living in the buildings built by the builder you are considering and see if they would be willing to chat with you.
You must ask all the questions that you have in your mind from them, such as whether they are satisfied with the way their house is built and the quality of the material used by the builder.
You can also do your research on the internet. Read customer testimonials on the website of the builder or read Google reviews or visit the social media pages of the builder and see the level of customer engagement to better understand the reputation of the builder.
Licenses and Insurance
Before choosing a custom home builder in Nashville, make sure they are licensed and insured. A licensed builder has met specific requirements and has the necessary skills and knowledge to build a custom home. Insurance protects you in case of any accidents or damages that may occur during the building process.
Choosing the right home builder is critical for the success of your new home project. Hopefully, by considering the factors mentioned above, you will be able to make the right choice.
We at Woodridge Homes provide our customers with outstanding value, the highest quality construction, and the most innovative designs for a house you will call your home! If you would like to get your home built from us, you may contact us for detailed information or visit our website.