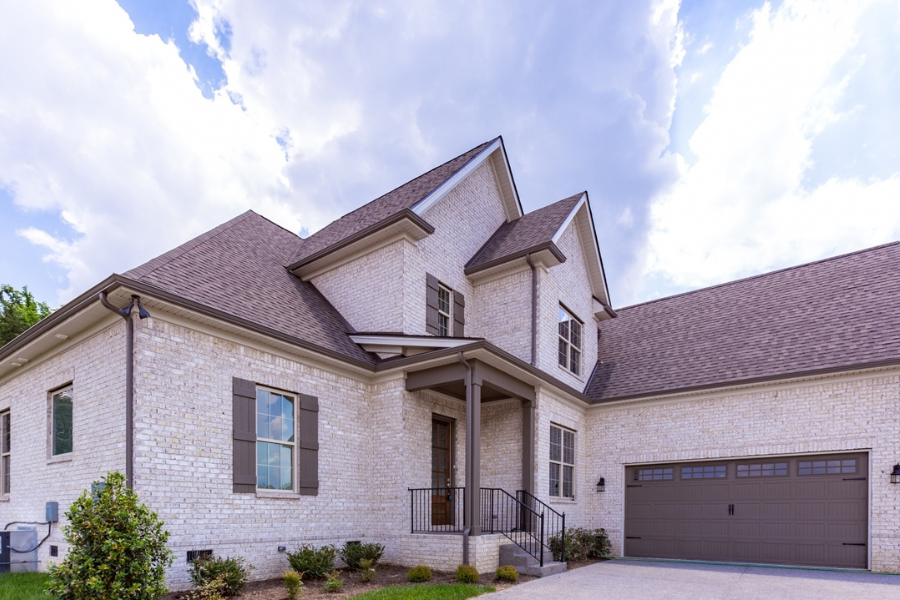 11 October 2023
Woodridge Homes
Who wouldn't desire a residence of their own, one they can decorate as they see fit? No one can tell us
Everyone has a desire to spend quality time with their loved ones in an environment that is both relaxing and economical. However, as the cost of living continues to rise, it becomes increasingly difficult to construct a home for oneself.
The vast majority of Nashville, Tennessee, residents spend the vast majority of their lives in rented housing. That's why it's crucial to have an idea of how much the cheapest house would set you back.
Nashville home builders at Woodridge Homes will guide you through the process of figuring it out and making the best decision for your dream home because that's what we do as reputable home builders. A home can be a prefab, a little house, or something you build yourself. Tiny houses are known for their innovative layouts that make excellent use of available areas. Prefab homes are affordable and provide numerous options for customization in addition to being environmentally friendly. And lastly, DIY is the magic that happens when you let your artistic side shine.
But which house would serve you best?
What is the Most Economical Type of House to Construct?
Woodridge Homes is committed to providing you and your family with a quality home at a reasonable price. In the highly competitive field of home construction, we stand out because of our dedication to both quality and efficiency. How Much Does it Cost to Build a New House in Nashville? is a question we aim to answer, and our commitment to affordability and excellence is evident in every project we undertake.
Finding a method of home construction that satisfies your requirements without draining your savings is crucial.
So as to help you get the most of your money, we have produced a list of suitable properties for investment:
Small Houses

Modular Houses

Construct It Yourself
Now, let's dive deeper into these topics.
Exploring More Low-Cost Housing Options
You won't believe this! It's normal to feel anxious about starting from scratch when constructing your first house.
Understandably, it may be both thrilling and nerve-wracking. With the global economy in shambles, it should come as no surprise that a reasonably priced place to live is hard to come by.
How, then, do you ensure that your first house is not only perfect in every way but also affordable?
First things first: figure out how to create your ideal house without going over the budget you set way back when. Let's talk about some of the best, most underappreciated choices you have for constructing a custom home in Nashville.
Small Houses
No, that doesn't mean you can just construct a tree house and pretend it's your house! Tiny houses are modest dwellings that are heavy on the economy. There's a good reason why they're so popular with audiences. Tiny houses are known for their innovative layouts that make excellent use of available areas. It's one strategy for making sure your first house is fully furnished without breaking the bank.
Temporary Housing
Prefabricated home construction in a controlled environment is something we specialize in, and we have a fantastic facility to show you. You need a way to reduce the time and resources spent building, and that's exactly what we offer. These homes are affordable and provide numerous options for customization in addition to being environmentally friendly. Pretty cool, right? If your home is eco-friendly and uses little energy, you'll be helping Mother Nature out, too.
Building It Yourself
This project calls for someone with the skill of an artist and the imagination of an architect. Taking a do-it-yourself strategy will unquestionably save money. To get quality results, however, calls for substantial investment of time, energy, and focus. It's time to get the tools ready if that sounds like your territory. It's hard to put a price on the pride you'll feel after completing a home you designed yourself.
Huge savings are yours for the taking, whichever path you take.
Finding a Trustworthy Construction Company In Nashville
Maintaining quality and comfort while building a home affordably is essential. Your dream house can become a reality with careful planning and the assistance of reputable Nashville home builders like Woodridge Homes. This is why:
Affordability: This is, of course, obvious. Finding an affordable house builder in Nashville is an important step in the process. Find out what is included in using their services, and think about the advantages and disadvantages. It's essential to get estimates from multiple home builders before settling on one.
Customization: What good is a house if it doesn't represent its inhabitants? You want your house to be a reflection of your personality and preferences, and we get that. To meet this demand, we provide a wide variety of personalization choices that let you design a house that is uniquely yours. Now is your chance to get the backyard, front yard, hidden cellar, or top-of-the-line rooftop of your dreams. Professional home builders can turn your plans into a beautiful reality.
Quality: A custom home-builder in Nashville will assign a full crew of skilled workers to construct your home from the ground up. They will build your house with just the highest quality materials and cutting-edge methods.
Satisfaction of the Customer:
You want your first experience building a home to be out of this world, and we get that. Choose a business that puts its customers first and will do everything it takes to make sure you're happy. Basically, go with Woodridge Homes!
Conclusion
The trustworthy home builders in Nashville know that the process of building a house is an emotional and exciting adventure. It's about making your home a haven where your loved ones can flourish. Woodridge Homes takes into account the emotional side of construction. We are creating more than just a place for people to live; we are creating places where memories can be built. Come along with us on this fantastic adventure, and let's work together to build the house of your dreams.
FAQ's
How does Woodridge Homes in Nashville stand out from the competition?
Woodridge Homes is known for building affordable, high-quality custom homes that are a perfect fit for their clients.
Can I make changes to my Woodridge Homes home?
Home is where you make it, so yes! Incredibly flexible choices for personalization mean we can suit your specific requirements. All it takes is a quick phone call or email to have your new house customized to your exact specifications.
How can I begin working with Woodridge Homes to construct my ideal house in the Nashville area?
To get in touch with us, just visit our website.